April 4th, 2017
Wild garlic salt – Wild garlic taste for all year round
When I recently the recipe for Schoko Crossies have published, I thought that this would be the easiest recipe here on the blog. But I clearly made a mistake, because today I have something that's really easy and prepared with little effort for you: Wild garlic salt!
Man, I was happy when I found last week at the weekly green, smelling of garlic leaves. Every year I look forward to this moment, because then for me is the Spring definitely there!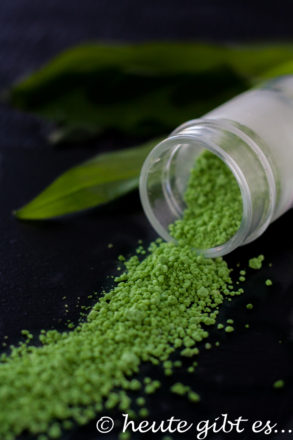 Bärlauch I really use when cooking a lot and try the few weeks in which this spring cabbage season has fully savor. So I do not pass up beyond this time, I process the herb in various ways.
One possibility is the production of wild garlic salt, which is an attraction in itself because of its bright color. So, if you do not resort for Easter again on chocolate rabbits or just because you want to do a little treat someone, this spice is a perfect alternative.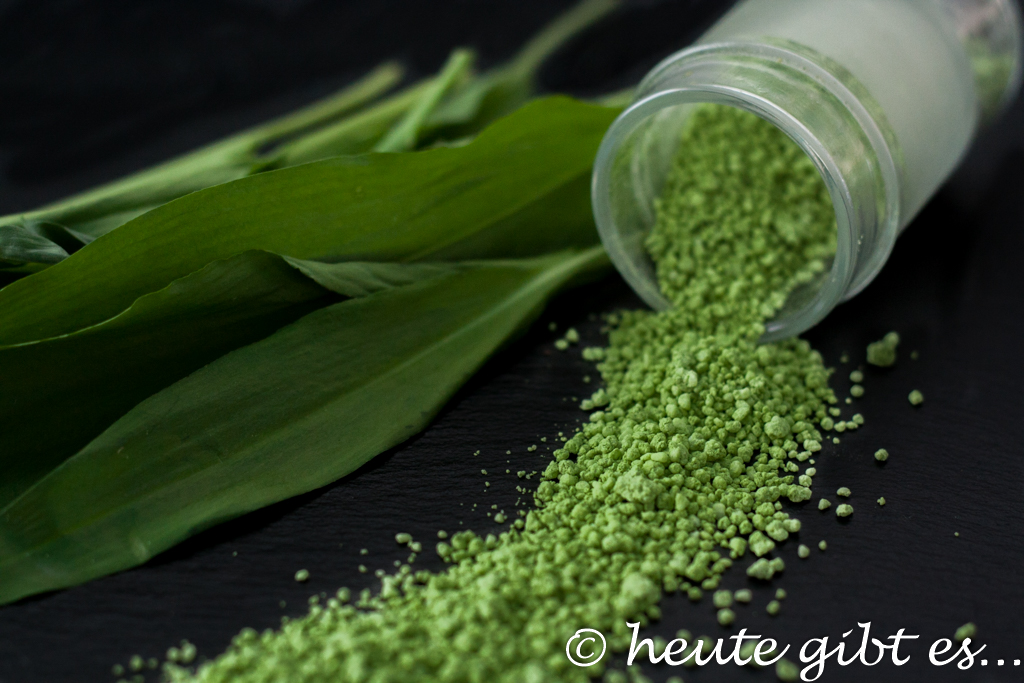 recipe
Total time
8h 10min
Wild garlic salt
Ingredients

:
50g wild garlic
500g coarse salt
Preparation

:
Wash the wild garlic, spin dry and puree with a blender.
The salt and blend everything until it gets a uniform green color.
Then distribute them on a lined baking paper or paper baking sheet and allow to dry for several hours. Outdoors that lasts about 8 hours on a sunny day. You can also let it dry inside the salt of course, the smell is intense and spreads quickly in the house.
Once the wild garlic salt is dry – rubs best to test something to it between the fingers – can you grind it finely as desired or may be coarse and keep airtight.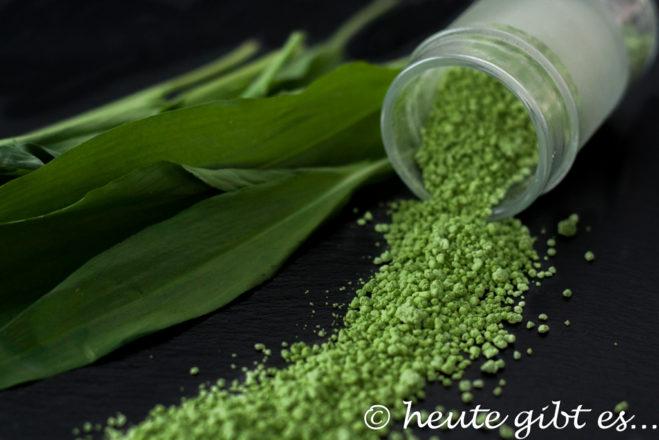 And I promised too much? Apart from the drying time is needed for this purpose more than 10 minutes!
The salt keeps the way without any problems until the next wild garlic season, and can be used in many ways.
See you soon
Elena