November 21st, 2016
Pear and grape jam – autumnal, delicious and super easy
I'm a big fan of jams! The worse it is that I had to finally find by chance that I here on the blog so far only my Plum Kaki– and Bananenmarmelade had imagined!
Standard varieties like strawberry and apricot, there are always here, but I like to try new varieties and consider diligently followed out. An autumnal version I have months before the book "sweet surprises – Finest Gifts from the kitchen" discovered by Mona Binner and Luisa Marschall. This was nachgekocht and found to be delicious, so I would not deprive you.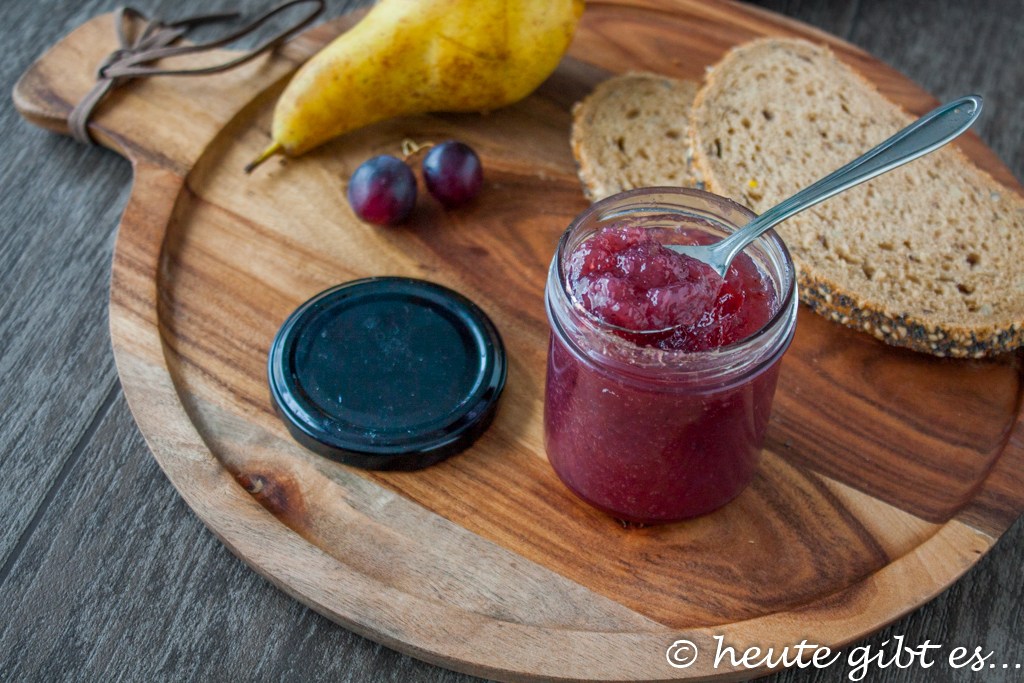 Pear and grape jam
Ingredients

(For 600g)
300g pears
200g red seedless grapes
300g Gelierzucker 2: 1
1 vanilla pod
Preparation

:
Peel the pears and remove the seeds, wash the grapes and cut the fruit small.
Then the fruit depending on what you is coarse or fine, personally prefer to puree.
Add the jam sugar and the vanilla pod to the fruit puree and cook while stirring for 10 minutes.
The hot mass then immediately fill the brim into sterilized jars, seal it tightly and let stand for 5 minutes turned on the lid.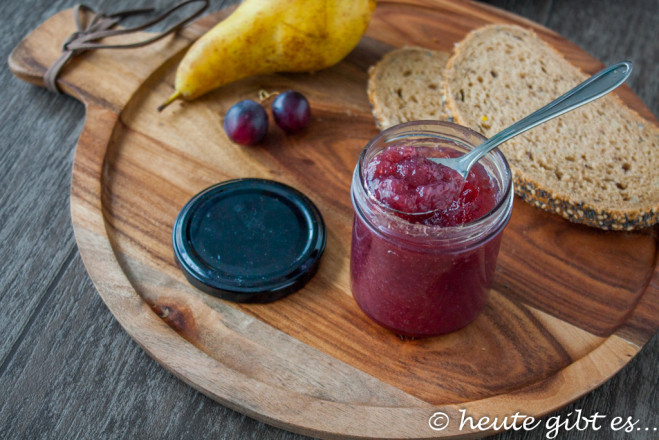 As always jam cooking is super easy and you can also as a cooking novice safely try it! If you have therefore never done it yourself, it is time so slow 🙂
Ran to the cooking pot!
Elena