January 27th, 2014
Crumb cake with cherries – Synchronbacken beim Blind Bake Event
Halli Hello my friends 🙂
And, you would have thought that you get as soon something from me to read again? No? Well, if I'm honest, this post was not really planned, but rather a spontaneous action. namely I love spontaneous actions!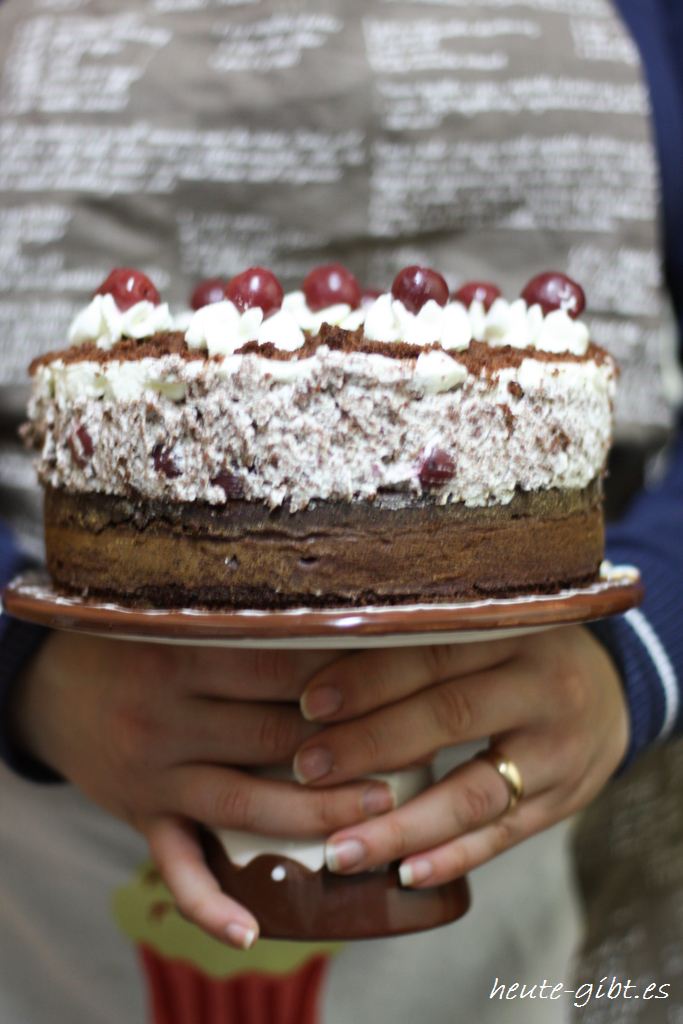 This time I did the Blind Bake event of Madeleine from the blog "Let's Cook" participated. This is an action in which to bake at a pre-fixed time on a select of Madeleine recipe simultaneously with all other participants. The ingredients are given one week in advance, the recipe but only 10 minutes before the start. Around this time, I learned by chance of this event. Quick, I compared the ingredients list of the contents of my fridge and then it was clear: I'm in! 🙂
It should be a crumb cake with cherries, the recipe originally from kuechengoetter.de comes.
A small change, but I had to make because I do not have the required baking pan with 28cm diameter. So I improvised a bit and adjusted the quantities of a small shape. I also gave up the one specified in the original recipe Sahnesteif because cream in KitchenAid also succeed without wonderful.
Here is my modified form of the recipe: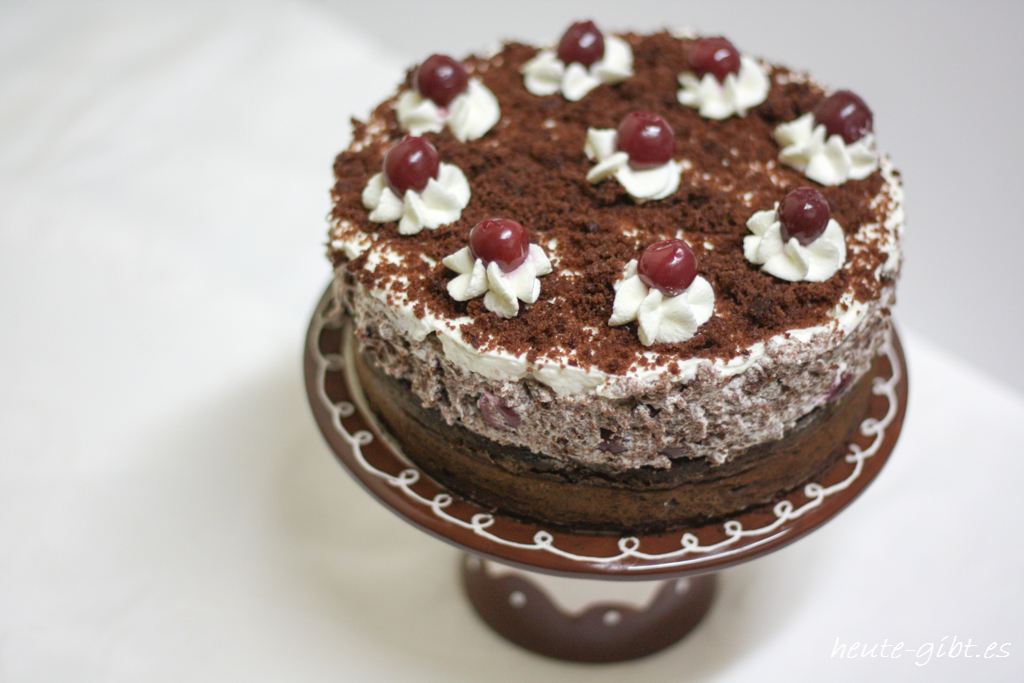 recipe
Total time
1h 20min
Crumb cake with cherries
Ingredients

(Form: 20cm diameter)
190g sour cherries from a jar + 100ml juice same
2 eggs
125g sugar
100ml tasteless oil
150g flour
1 ½ EL invitation
1 ½ TL Backpulver
400ml Scene
½ EL vanilla sugar
butter and flour for greasing / floured form
100ml cream to decorate (optional)
Preparation

:
Drain cherries and put 9 pieces aside.
Preheat the oven to 200 ° C (fan) Preheat.
Grease baking dish and floured.
processed eggs and sugar with the mixer to a uniform cream.
Add oil and cherry juice and mix well.
Flour, cocoa and baking powder, add and mix in, so that a homogeneous dough is obtained. These fill in the baking mold in the oven at 180 ° C (circulation) from about bake for 45 minutes.
After the soil is cooled, cut off the top third and crumble. place 2 tablespoons of bread crumbs for decoration aside.
A tart ring around the cake stand.
Tip: If you do not have cake ring, does the edge of the baking pan and 😉
Now beat 300ml cream until stiff.


comment

: For this to succeed well

take cream from the refrigerator and

best the bowl and stirring hook briefly introduce the freezer.
Crumbs and cherries fold and spread the mixture evenly on the floor.
beat then 100ml cream with the vanilla sugar until stiff and spread on the cake. The cake ring can now be removed.
sprinkle and decorate with cherries and some whipped cream to finish off the shelved crumbs on the cake.
I find that the cake is in spite of the required conversion well done. It tastes good to us, but we believe that certain something missing.
The action I loved and I will next time be back for sure. My progress I've also always on the side on Instagram shown.
Thanks to Madeleine for the organization. Who wants to be doing in the future, can bring everything worth knowing on the banner by clicking in experience.

Greetings
Elena