April 23rd, 2015
Book review and book raffle: "At the table!" Christian Henze
"At the table!" – Christian Henze invites to dinner and presents in his new book – appeared in the Southwest Publishing – his favorite recipes in front of Italian cuisine. reinterpreted standards and creative creations. As an Italian I could not help but to look at me more closely this book and so much can be revealed already: it even has convinced me!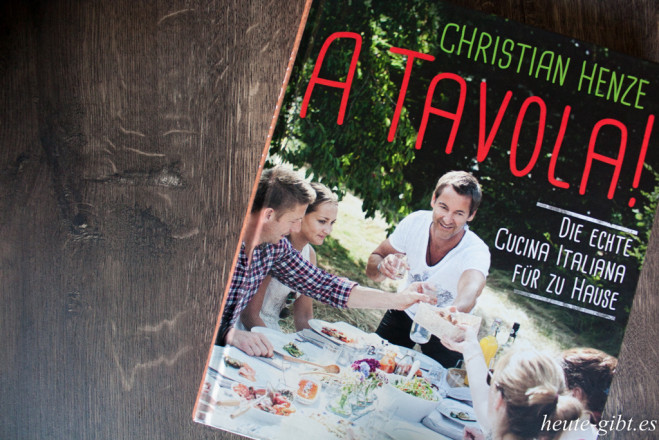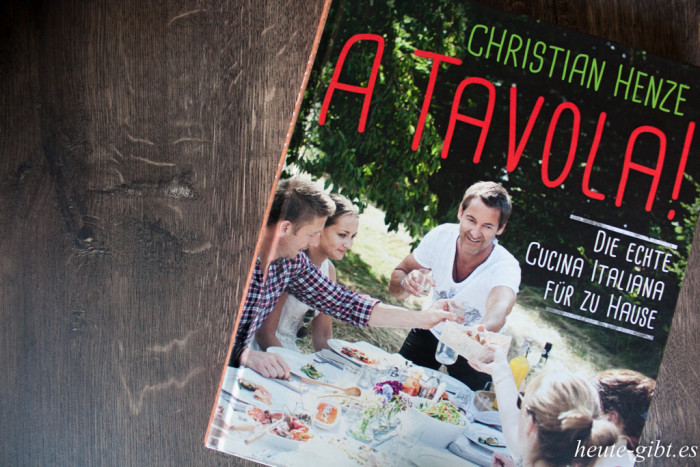 At first glance…
Friends eating together in a nicely decorated table, the sun is shining, the food – as typical in the Italian culture – placed in the center and passed: Already at the sight of the title picture, I felt like I was at home with my "family", Exactly want this book probably reach – it is to show and to encourage them to be taken and browsing in the hand of the Italian way of life.
I find the feel of the book personally very great and fits perfectly with the cover picture and Italy. However, what I miss is a bookmark to mark a certain recipe.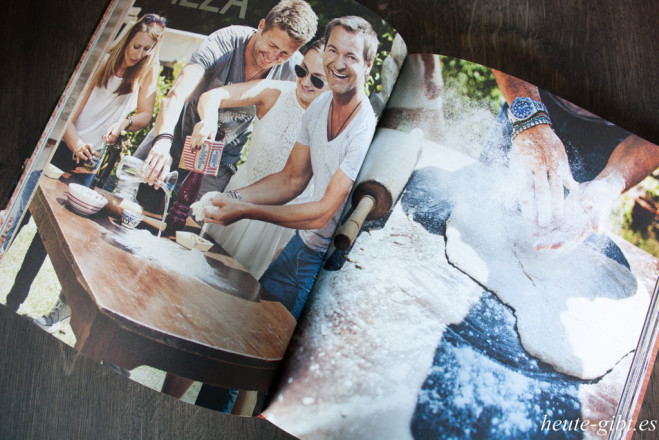 , Pictures and even more pictures, so my first impression when opening the book. And I do not mean just photos of delicious dishes, but those who show love of life, good mood and the Italian way.
But also know the food photographs to please, because the dishes are rustic, done without a lot of Chichi and yet appealing. Big plus: Each recipe has its own double page and is presented on a photo. That leaves you wanting more!
…and on closer inspection
You really should do the same rise in the next plane and fly to Italy. But this is not at all necessary to "the sweet life" am eigenen Leibe zu erfahren. Genau das möchte Christian Henze mit seinem Buch beweisen: Wieso sich das italienische Flair nicht einfach nach Hause holen und einen Italien Kurzurlaub in den eigenen vier Wänden machen? Dabei möchte der Autor nicht mit Klassikern aufwarten, die es schon in dutzendfacher Ausführung in sämtlichen Kochbüchern gibt, sondern Standardgerichte neu bzw. auf seine persönliche Weise interpretieren. Trotzdem sollen die Gerichte schnell, einfach und ehrlich sein und das italienische Lebensgefühl nach Hause bringen. Bereits beim Vorwort wird einem klar, dass es gar nicht so schwer ist. Es lohnt sich auf jeden Fall dieses zu lesen, denn es ist nicht nur sympathisch geschrieben, sondern enthält auch Anekdoten aus dem Leben des Autors, die ihn zu diesem Buch bewegt haben. Also keinesfalls einfach weiterblättern 😉
The book is divided into the following chapters:
appetizers
Pasta
Pizza
Vegetables
Fish
Meat
Desserts
When reading the courts encounter a once famous words from the "Italian Kitchen" such as bruschetta, saltimbocca and panna cotta. But if one looks closely, then you realize that it is not the well-known classics: the tomato bruschetta is refined with scampi and lemon oil, the saltimbocca is made of chicken and accompanied by lemon potatoes and the panna cotta with caramelized pistachios and lavender – it sounds not delicious? Because you manage to barely hold back and want to see if these dishes are just as delicious as they sound after reading the table of contents.
In general, the recipe pages are very clear layout: title, servings, ingredients, preparation, preparation time and even tips for food preparation are always present. The ingredients are obtained – until perhaps a few exceptions, which are found in an Italian grocery store – in a well-stocked supermarket. but if any reader is clear what "Seasoning white" is, I doubt it. Here would be the German name – in this case "White Balsamic Vinegar" – certainly helpful for one or the other.
The repeated try them showed that both the quantities and preparation times fit. What could be more annoying than to cook something and then get fewer servings than stated or to stand forever in the kitchen, because the author has downplayed over time? Also much I love you to specify whether the oven is to be set to recirculation or top / bottom heat and – hold on tight – in which rail part of the baking tray. Is not that a service? Just as it should be!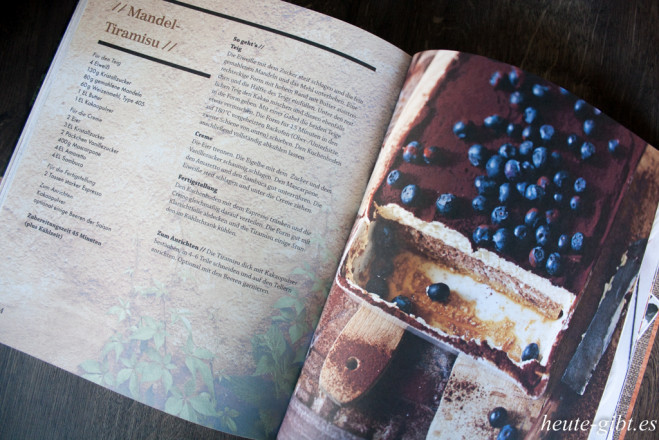 Conclusion
In summary it can be said that this book makes you happy every lovers of Italy, provided this is not just looking for standard recipes. The selection of dishes is very varied and convince them – at least so far from me nachgekochten – also in taste. Perfect the book would be even with a brief explanation or translation of typical ingredients and the ribbon bookmark already mentioned.
People who are looking for simple, delicious and special dishes with flair, are well advised with this book. Even me as an Italian could win her the book and I already know that it will be used frequently!
Christian Henze has achieved its goal: With this book ye shall "the sweet life" bring home!
Already tried by me:
GIVEAWAY!
In keeping with the World Book I make during the action "Bloggers give joy of reading" with and will give away a copy of "A Tavola! The real Cucina Italiana for the home "by Christian Henze from the Southwest Publishing.
What you have to do for a profit?
Just leave me a comment below this post and answer the following questions in a complete sentence: What is your favorite dish of Italian cuisine?
You should be at least 18 years old, live in Germany and specify a valid e-mail address in the field provided, on which I can reach you. The e-mail address will not be displayed publicly and used by me exclusively for the purpose of notification of winning.
You can participate to Friday, 01.05.2015, 23:59.
The winner has one week time to report from the time my notice with me by e-mail. If this is not the case, the book is up for grabs again.
The decision is of course excluded and the prize can not be exchanged for cash.
About Likes on Facebook I would be happy of course, but this is not a requirement for participation.
EDIT: The contest is over!
The lucky winner is: Liza Marie! Congratulations 🙂
Greetings
Elena
A Tavola! The real Cucina Italiana for the home

Christian Henze
Hardcover: 176 pages
Publisher:
Southwest Publishing (March 2015)
Language:
German
size:
22 x 2,5 x 25,7 cm
Price:
22,99 €
ISBN:
978-3-517-09319-2