November 17th, 2013
Book review: "Let's Bake" Cynthia von Barcomi
Let's Bake – Let bake us! That's what you want to make sure when you hold this book in your hands. The fourth book of the Berlin-based Cynthia Barcomi, which is published by Mosaic Publishing, attracts both novice and advanced back under its spell. Those who know the author, is not drumrum this book to buy, because here she reveals 70 new baking recipes that succeed her statement to perfect.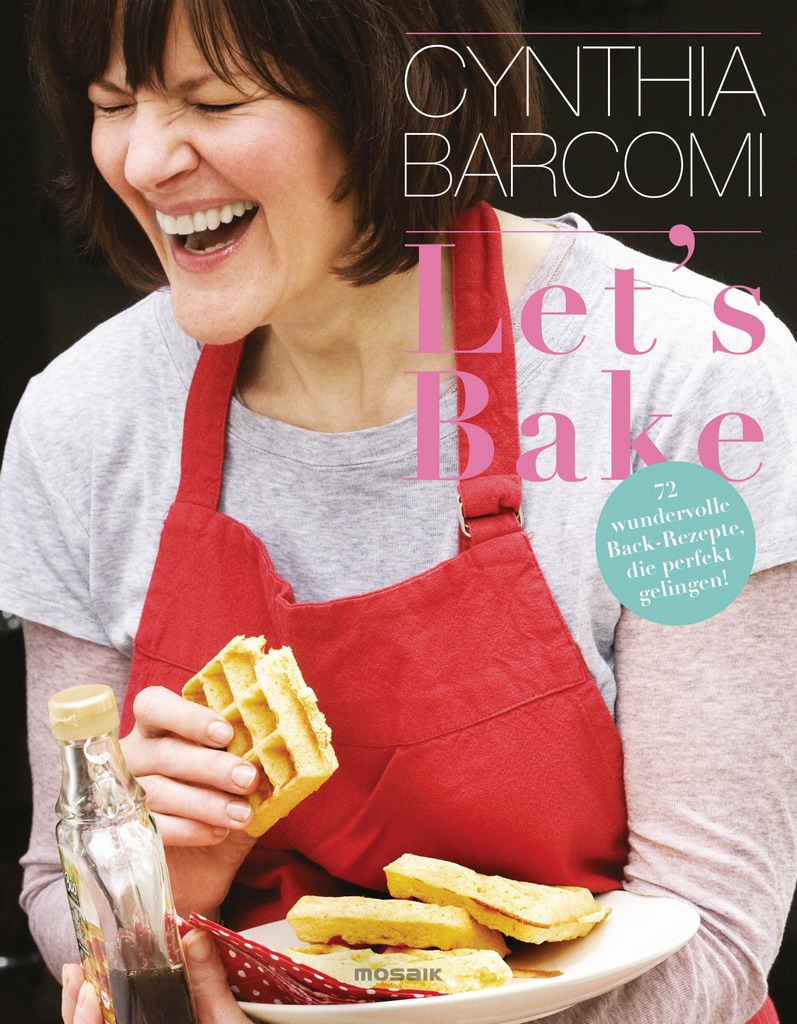 Cover Image courtesy of Mosaic Publishing
At first glance…
The first thing that struck me about this book was the sympathetic Cover: A laughing Cynthia Barcomi with a plate of waffles in one hand and a bottle of maple syrup in the other hand. This makes the same desire for more 🙂 otherwise would be by the outside appearance here might be interesting to mention that it is a hardcover book deals with the obligatory ribbon bookmark.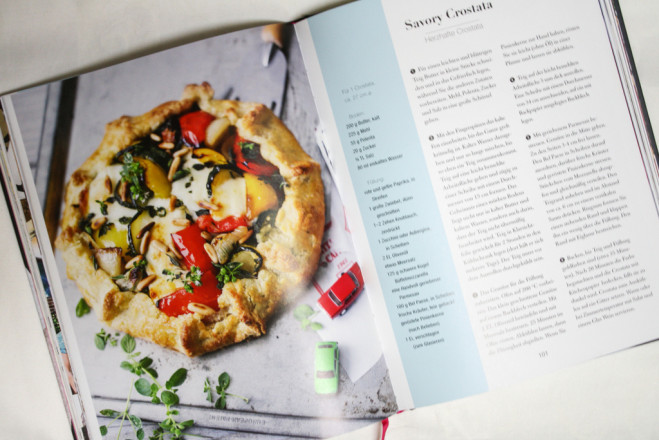 Each recipe is accompanied by a photo. The photos are always simple, with few frills and still look really great. Photo spreads are used to help manage the recipe definitely at reasonable places. Especially for baking novice can be something essential for success.
From time to time one can see the good-humored author in action or while eating a treat. This book gets a certain personal touch.
…and on closer inspection
After a brief introduction of the author and helpful tips and information on the cheeks, one finds the very first recipe even before the actual first chapter. Cynthia tells the reader that is the recipe for vanilla extract, an ingredient that they use frequently and that can not easily get in Germany. Why seek eternal or buy when you can easily do it yourself? In my opinion, a great introduction!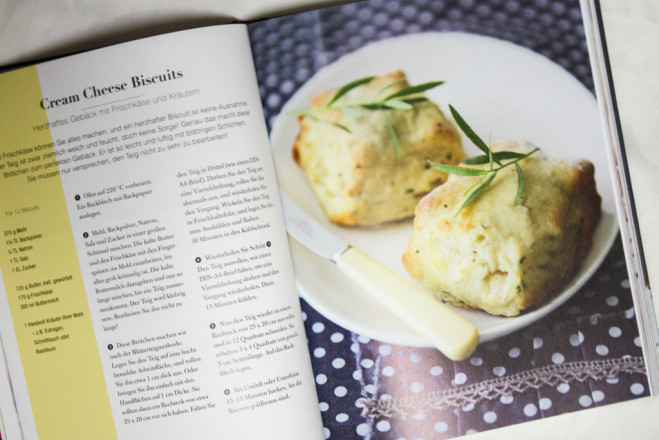 The subsequent actual chapters are organized as follows:
Muffins
Scones & Biscuits
Waffles & Pancakes
Coffee Cakes
Breads & Bagels
Cookies & Brownies
Pies & Variations
Cakes & Cheesecakes
Cupcakes & Whoopie Pies
Desserts
Among the recipes you will find well-known classics such as French bread, chocolate chip cookies or brownies classic, but also unusual variations such as ricotta lemon pancakes, pecan caramel snails, Brownies with raspberries and cream cheese or salt caramel pudding. Even when browsing alone running a mouth watering already together.
Egal ob es sich um Klassiker handelt oder nicht, die Rezepte sind immer sehr übersichtlich in einzelnen Arbeitsschritten aufgebaut, sehr leicht verständlich und detailliert beschrieben. Kompliziertere Arbeitsschritte wie beispielsweise die Falttechnik des dänischen Plunders, werden mit Hilfe von Bildern näher erklärt. Die Zutaten sind optisch hervorgehoben, sodass auch visuell eine klare Struktur im Aufbau vorhanden ist. Sehr praktisch finde ich, dass im Kapitel "Cakes & Cheesecakes" the ingredients are given in some recipes for both a smaller, as well as for a larger baking pan or a two-layer or three-layer cake. Have I ever seen in any other baking book, but personally find it very convenient. Often it is just the two or four, an entire cake is then usually too much. Converting you can save yourself here, but start right away with the baking.
Toll is also the alternation between sweet and savory. Many Connect While baking with the same sweet delights, but this book also offers wonderful things for those who do not like it so sweet. But also for the very sweet of us is even a savory alternative certainly not the traffic tests 😉
but a tiny criticism I would still not always specified in the recipes, if you have to set the oven to convection or conventional oven. This is often a sticking point and not of minor importance especially for cakes. This could be improved so in future books.
Conclusion
In summary it can be said that this book provides a great mix of classics and new variants. People who earthy things like do well with this book. Others seeking rather extraordinary brick works, however, could come a bit too short here. For me personally, but this is a book that I will bring forth repeatedly from my bookshelf.
Great book if you down-home recipes à la Cynthia Barcomi like 🙂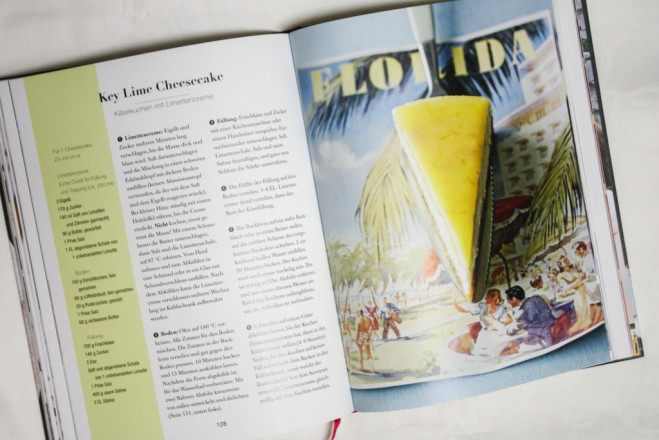 Already tried by me:
Let's Bake
Cynthia von Barcomi
Hardcover: 160 pages
Publisher: Mosaic; 1 edition (March 2013)
Language: German
Size and / or weight: 27,4 x 21,4 x 2 cm
Price: 17,99 €
ISBN: 978-3-442-39242-1
This post is part of the second theme week EVERY DAY A BOOK