February 26th, 2014
Chiacchiere – carnival biscuits from Italy – Vistiting "rehlein backt"
Helau! Alaaf! Or simply As you probably interpreted my greeting only true Hi 🙂, today is the fifth year the focus: carnival, carnival or carnival. As a little girl I could not wait until after Christmas, it finally happened, because when you are allowed to become so beautiful dress and colorful make-up and take on the role of a fairy or witch, without people watching a funny?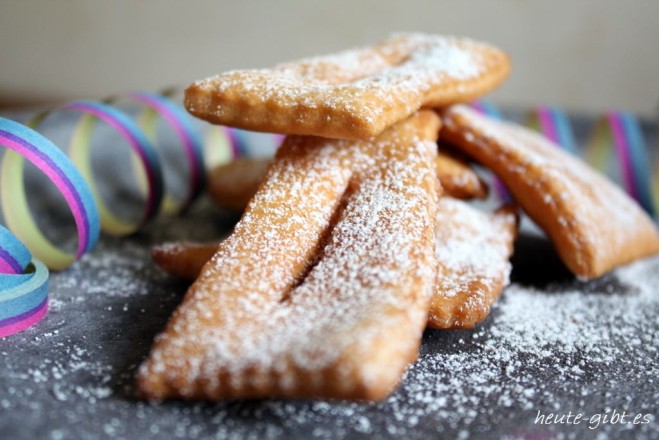 And nowadays? Well, although we also have individual carnival strongholds around Esslingen, the whole thing is more or less passed me by. It's just not mine. I avoid parties and carnival as well as we also parades. But completely I can not escape the colorful event, because who can resist delicious donut or Berlin?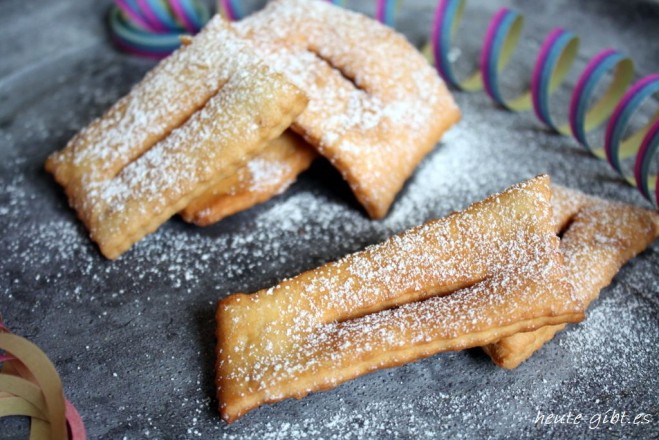 In Italy, Carnival plays a major role, the best known example is probably the Carnival in Venice. This I would love to experience again, because the great masks and clothes against the backdrop of this city I have always been irritated. Maybe I fulfill my this dream at some point…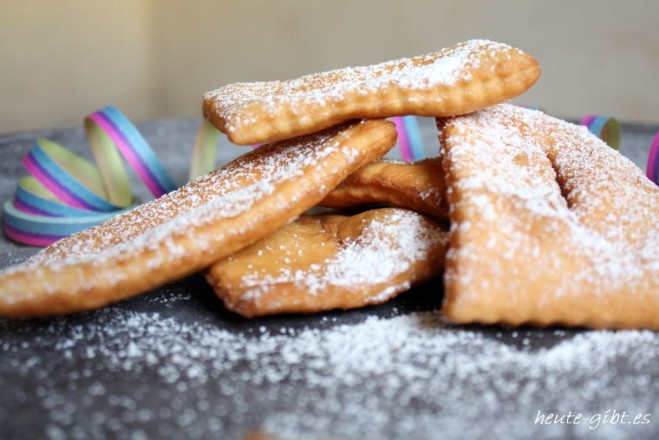 Donuts for carnival season can be found depending on the region in Italy, but there is a pastry that one should be rather unknown in Germany: Chiacchiere. What is going on with this carnival pastries and the associated recipe you can find today but not here, but in my Guest Post with Rebecca on "rehlein backt".
Are you curious? Then you click on quickly:
>>>>TO THE RECIPE<<<<
Dearest greetings
Elena