February 20th, 2015
Country Potatoes – and why cook a rocket science
Did you know that cooking and baking are very complicated and of course super time consuming? And who has time these days have left? But luckily there are plenty of choices on the shelves and freezers of supermarkets. Packet up and down in the furnace or in the microwave. Although from time to time must also add one or other fresh ingredient and then the whole is heated in a pot. Then's almost boiling or not? Oh, the taste is very delicious – how would you get it just without the help of the food industry alone? We have made it happen today, really good…
But enough of this irony, for cooking / baking is not rocket science – at least when it comes to simple dishes 😉 And as I often can find alarmingly, the simplest things are bought ready themselves. What all is in it, and under what conditions is one or the other is made consumers often do not care. The main thing it goes fast and "tastes".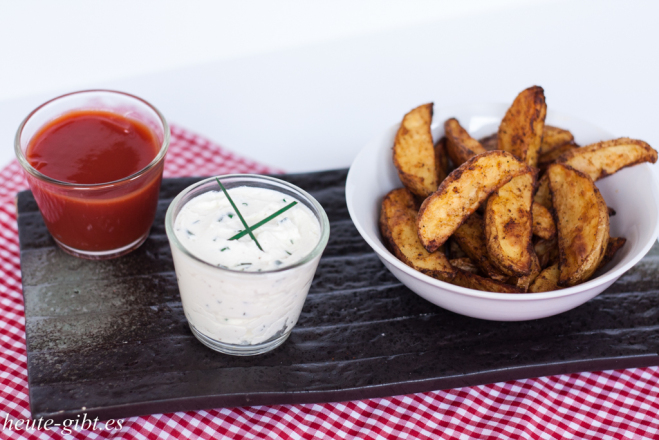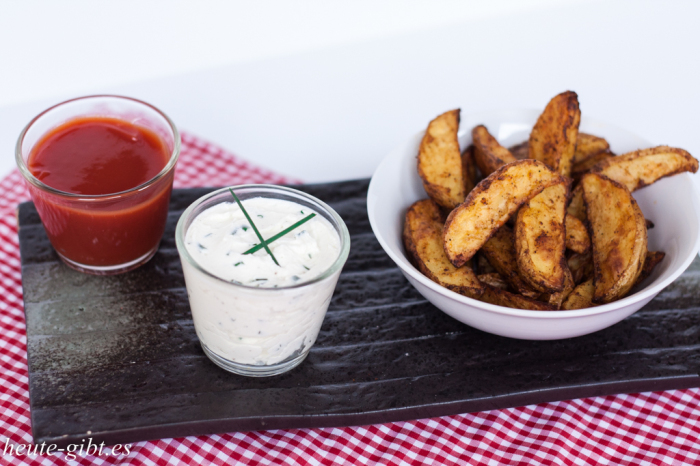 Today I have therefore a recipe for you that can prepare any amateur: Country potatoes. Ok, I admit it's a little more time must be spent when cut open the bag and just push the potato wedges in the oven. But for these wedges are better tasting, you know exactly what is in it and you can also customize them according to your taste. Does not that sound good? Then ran to the tubers: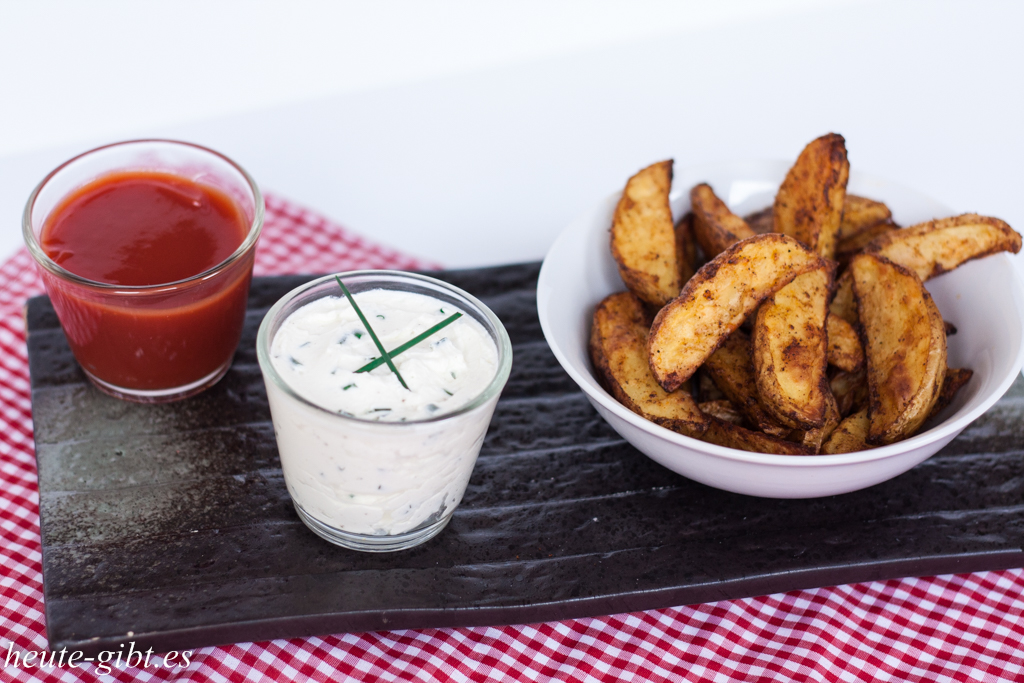 Country Potatoes
Ingredients

(For 2 people):
500g potatoes
2 EL Olivenöl
1 level. Teaspoon salt
1/2 teaspoon pepper
$ 1 Paprika (rosenscharf)
Preparation

:
Preheat oven to 200 °C (fan).
Wash potatoes, peel if desired, and cut into wedges.
The potato filling is best in a can, the rest of the ingredients, do the lid on the jar and shake well.
Now spread the potato wedges on a laid-out with baking paper baking sheet and bake for 30-40 minutes.
Not that complicated right? 😉
We dip the country potatoes into something like sour cream or eat them with ketchup easy, depending on your taste and preference but of course this can vary wonderful.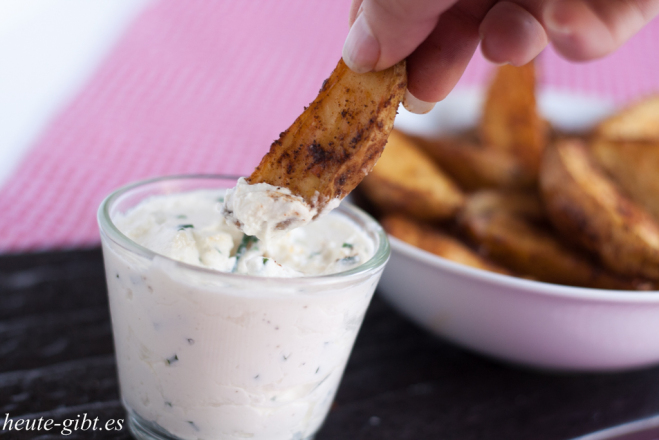 But times honest: you always Prepares all fresh or to give her every now and then your inner couch after and chooses the path of least effort? Sometimes you may even like to do this, usually you should take the time to consciously but to his diet and to respect their preparation. Finally Cooking is indeed fun – Otherwise you were probably not here ?! 😉
All the best and have a nice weekend!
Elena