September 28th, 2013
Eggnog Chocolate Cake
September is almost over now and I am already being confronted with the first blogger Problem: The time to take pictures in daylight is becoming increasingly scarce. I wonder now, how it will be when I walk in darkness out of the house, and I come home in the dark. When then be built the photos? But buy a daylight lamp? Questions, questions that can employ a food blog newbie hours.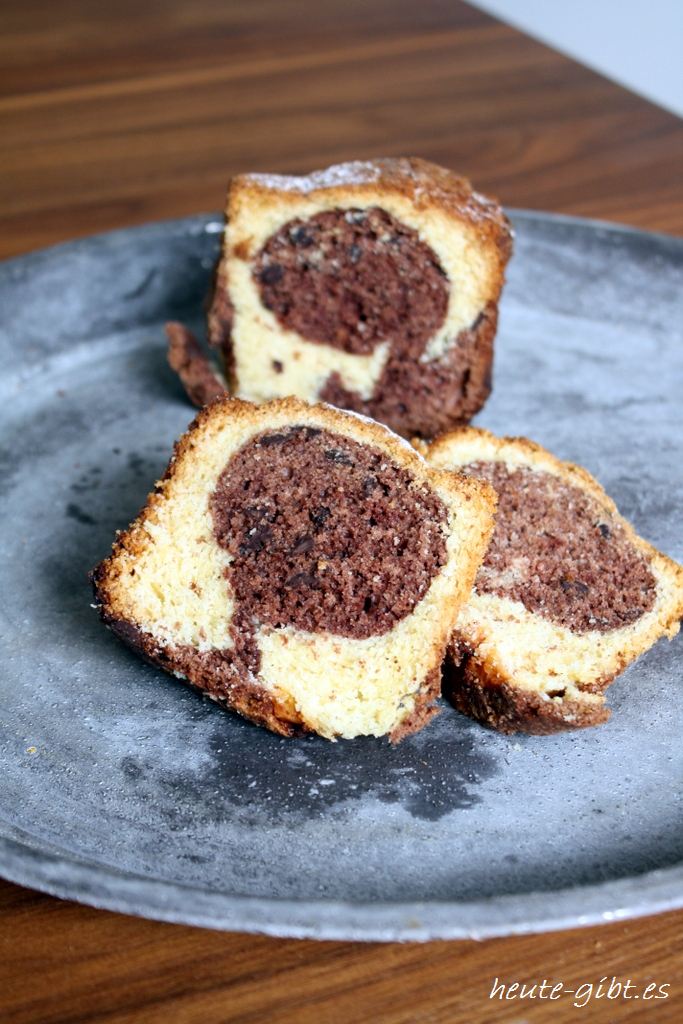 This is also the reason why I published lately less recipes. I make the photos namely just usually the next day, if possible. Just as it is with today's cake: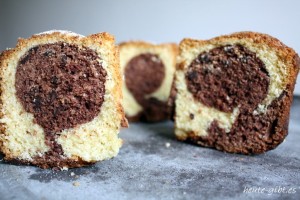 recipe
Total time
1h 10min
Eggnog Chocolate Cake
Ingredients

:
200g sugar
5 eggs
1 Päckchen Vanille Zucker
250ml Eierlikör
250ml tasteless oil e.g. Rape oil
250g Mehl
1 Päckchen Backpulver
1 ½ EL invitation
100g chocolate droplets
some fat and flour for the baking dish
Icing sugar for dusting
Preparation

:
At the beginning the oven to 175 ° C (fan) switch on for preheating.
Separate the eggs. 3 tablespoons of sugar to egg whites and beat until stiff.
Pour the remaining sugar and the vanilla sugar to the egg yolks and beat until fluffy. The eggnog and the oil to it and mix well. Mix the flour with the baking powder, add to the egg yolk mixture and stir.
Now the egg whites slowly fold in with a whisk.
Grease, floured and then fill in half of the dough a baking pan.
To the other half of the dough give the cocoa and stir until until a uniform color is produced. The Chocolate droplets with a spoon fold.
Pour the batter dark on light and pull spirally with a fork.
The cake for about 50 minutes to bake. (Toothpick!)
The finished cake with powdered sugar once it has cooled down a bit.
The cake is actually highly recommended and was approved by my colleagues. He is really nice and juicy, thanks to the chocolate droplets that certain something.
I hope it tastes just as good to you!
Greetings
Elena