April 23rd, 2017
Gelato fiordilatte – the perfect ice (not only) for children
When I was asked as a child what my favorite dessert is always came as a shot one answer: ICE!
No chocolate cake or pudding was there to keep up and for every season. Once the ice cream parlors opened in the spring in Germany again, I had to go necessarily. Admittedly, I was what the varieties was concerned until the age of about 8 little experiment. There was always – and I do mean always – the same thing: chocolate or lemon in the waffle. Later I combined then both flavors of ice cream, how creative is not it?
Bei einem unserer Urlaube in Italien traute ich mich dann irgendwann an eine neue Sorte heran. Da wir dort fast jeden Tag abends ein Eis gegessen haben und uns die Eisverkäufer mittlerweile auch kannten, wunderten sie sich über meine immer gleich bleibende Wahl und das trotz der riesigen Auswahl, die es dort an Eiskreationen gab. Sie versuchten mich deshalb immer wieder mit kleinen Kostproben von anderen Sorten zu überzeugen. Das war um einiges schwieriger, als sie wahrscheinlich zunächst gedacht haben: Die Standardsorte Vanille hat mir noch nie so wirklich geschmeckt, Erdbeere war ok, konnte in meinen Augen aber nicht mit Schokolade und Zitrone mithalten. Ebenfalls ganz in Ordnung waren sämtliche Fruchtkreationen, aber halt auch nicht mehr. Das für Kinder oft wegen der Farbe geliebte Schlumpf- oder Engelsblau fand ich schon damals nur künstlich im Geschmack und viel zu süß.
But at some point there was a variety that really tasted it so much that I ordered it equal to me two balls that night: fiordilatte. Perhaps one or the other this sort familiar from holidays in Italy or there is this even in your Lieblingseisdiele around the corner. For those who do not know this: This is a very simple, very mild ice cream from milk, cream and sugar. Unlike many other ice cream places you omitted completely to the use of egg, which is why it is ideal just for children. The taste is the Mini Milk – Exactly, the known child rice lolly – very close. Somehow, this strain has then just pulled me and today I find this very tasty.
Why do I now tell you this story from my childhood? It's simple: When looking for a classic Italian dessert for my Sunday blog series, I've been thinking ever, what it is all for. And I've totally overlooked at the beginning of the most important desserts of Italian food: Gelato! After brainstorm then was for me the same note that I really want to show you the preparation of ice. In the selection of the variety I remembered then to the above story.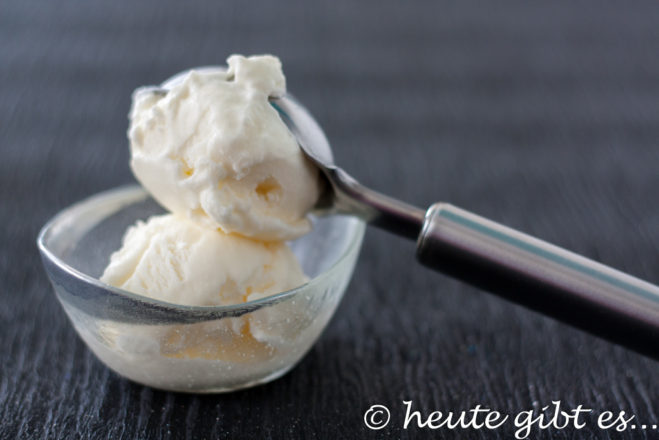 In order to produce this ice you need an ice machine for the desired creaminess. Theoretically, it would also have to go without, but then the material must be stirred every hour and at the end even more often again and again and it never reached any doubt the perfect consistency. If you have no ice machine, you can just try it once or you do it like me and asks about friends and relatives. Because with the help of this device the production of this type of ice cream is really easy!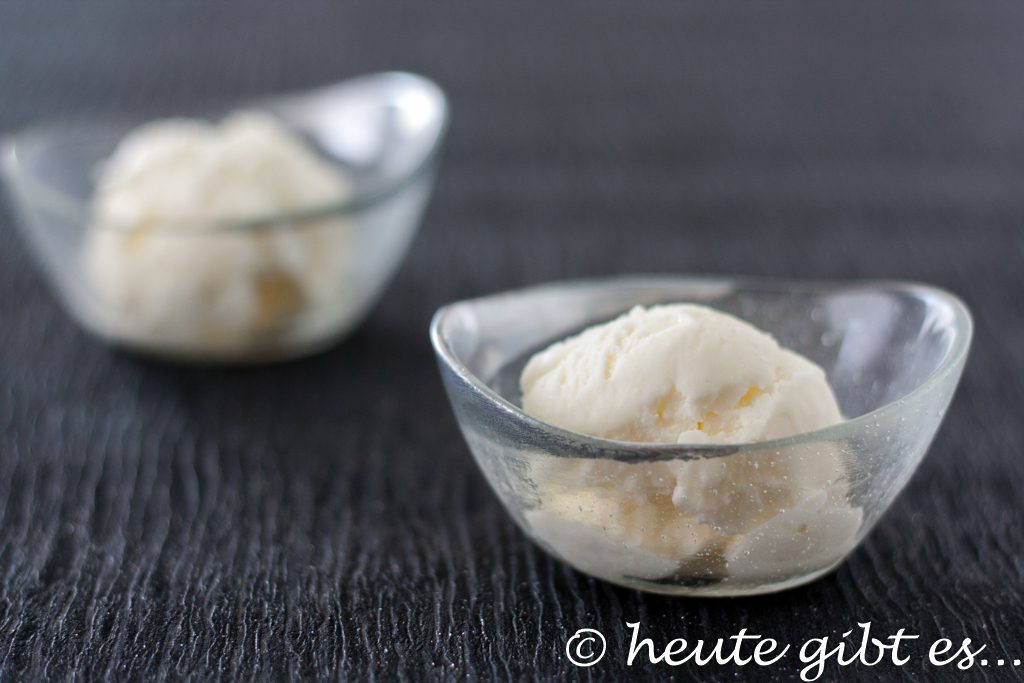 fiordiletta Gelato
Ingredients

:
200ml milk
200ml cream
100g sugar
Preparation

:
Put all ingredients in a saucepan and dissolve at low to medium heat the sugar by stirring.
Once this completely solved has let the mixture cool, then place in a container and place in the refrigerator for about 1 hour.
The mass then into the ice machine type (noted here the exact instructions of your machine) and to the desired creamy consistency allowed to stir. This will take depending on the device between 20 and 40 minutes. The finished ice may be either equal are served or stored in a plastic box up to two weeks in the freezer.
That was once again really simple, right? Usually one raises the production of ice so complicated before, although this is as fiordilatte not the case with varieties. The great thing is the ability to adjust the ice at the respective taste. Varies the amount of sugar next time, if you this example is too sweet or you prefer Mögt sweeter. Surprise your guests at the next visit but simply with a homemade ice cream.
Have you made by yourself ice? Do you know the variety fiordilatte or have ye never heard?
See you soon
Elena