April 21st, 2015
Roasted chickpeas in two flavour variants – lowcarb alternative to chips and Co.
Usually it takes quite some time from cooking / baking a treat to publishing the recipe on my blog. The food has to be prepared, photographed, the resulting pictures have to be post processed and last but not least the article needs to be written, as well – not to mention the technical part concerning SEO. If I'm up to my ears with work, it's particularly bad.
But now and then there are days like today where you tried something spontaneous and it tastes so delicious that the usual procedure greatly accelerated and in the shortest time is the blog post: Since yesterday I am looking for snacks that do not require or contain few carbohydrates and are therefore lowcarb. Do not worry, I'm neither a Lowcarb diet, nor have I before to refrain from any carbohydrates. As would give me as an Italian if only the pasta too much missing when I could endure such a diet longer 😉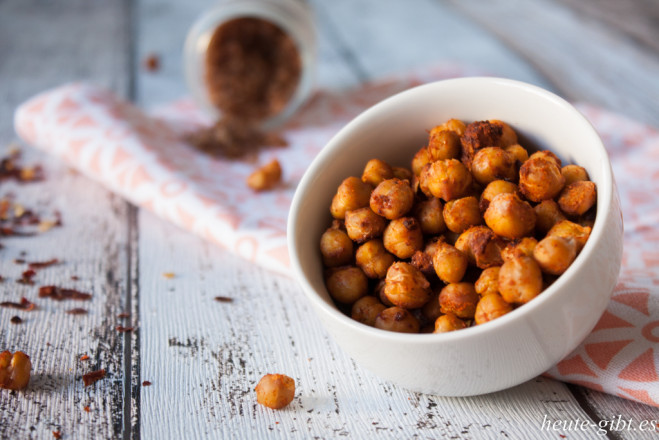 Zudem gehöre ich leider zu den Menschen, die sich nicht nur von 3 Hauptmahlzeiten ernähren können, sondern immer wieder unterbewusst futtern. Dabei müssen es nicht unbedingt Schokolade oder Chips sein, aber trotzdem tendiere ich zu kohlenhydratreichen Snacks. Um meiner Figur etwas gutes zu tun, machte ich mich also auf der Suche nach Alternativen. Dabei bin ich auf die Additionally I'm among the people who can't depend on 3 meals a day but unconsciously guzzle throughout the day. That being said, I'm not having chocolate or potato chips all the time, but I tend to have snacks with lots of carbohydrates. In order to do something for my physique, I'm looking for alternatives. Doing so, I found these roasted chickpeas by Sarah , which inspired me and had to be tried - in a slightly modified version - at once.
Actually I prepared to versions which I may warmly recommend: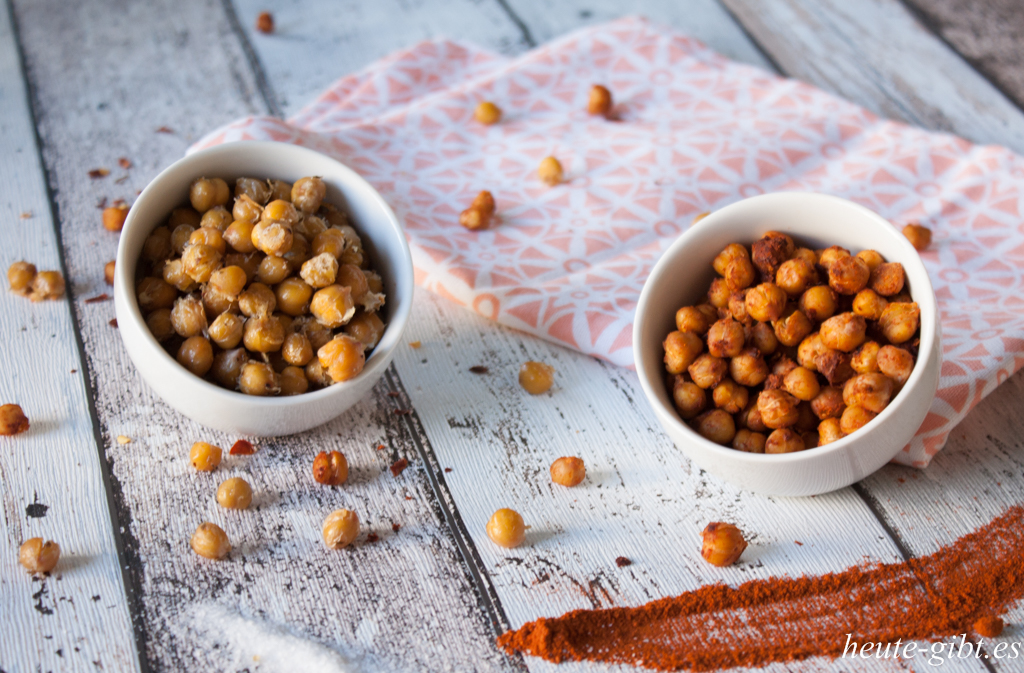 Roasted chickpeas
Variant 1: Paprika and chili (vegan)
Ingredients

:
400 g canned chickpeas
1 tbsp. taste neutral oil
1 tbsp. paprika powder (smoked)
1 tbsp. chili flakes
1/2 lts. smoked salt
Variant 2: Garlic and Parmesan
Ingredients

:
400 g canned chickpeas
1 tbsp. olive oil
2 tbs. grated parmesan cheese
1 pressed garlic clove
1 lts. dried oregano
Preparation

:
Preheat the oven to 200°C (top-/bottom heat).
Drain the chickpeas and mix with the remaining ingredients inside a bowl.
Spread the chickpeas on a griddle with backing paper, so they're not overlapping.
Bake for 30 minutes in the oven, let it cool off and enjoy.
Not counting the time in the oven, this snack can be prepared in under 5 minutes. It doesn't get any easier! You don't get bored as well, as you're free to experiment with all kinds of possible variants. Use different spices, oils, add something like honey or food pastes and you have your very own snack in no time. This should convince even "highcarb-aficionados" 🙂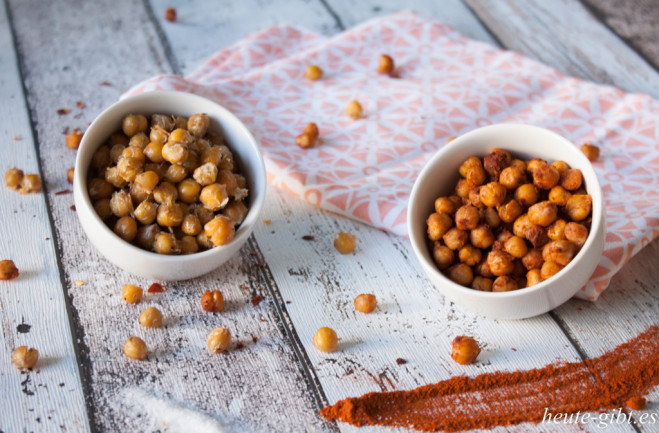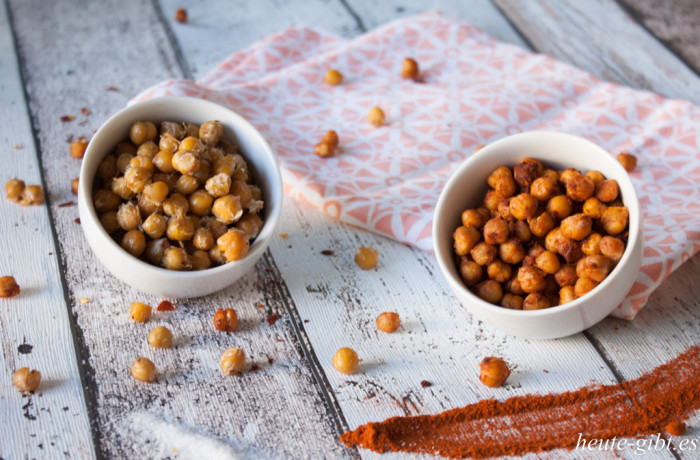 Natascha is seeking delicious recipes for her sping-jamboree on her blog . Since those roasted chickpeas, when packed in small boxes, are well suited for a picnic, I put them on her virtual buffet. What other treats there are, can be checked on her blog: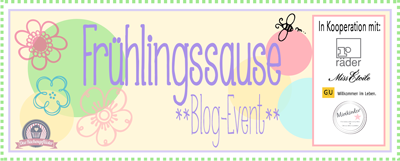 Dearest greetings
Elena