August 18th, 2013
Himbeerlimes – süffig gut
A beautiful Sunday you there is every 🙂 Today at me something with a couple of sweet fruits, which I the last days (in the garden of my father which I have you already told) Have picked. As you might have guessed sure by title aims to: RASPBERRY! I love berries, but raspberries are certainly my favorites.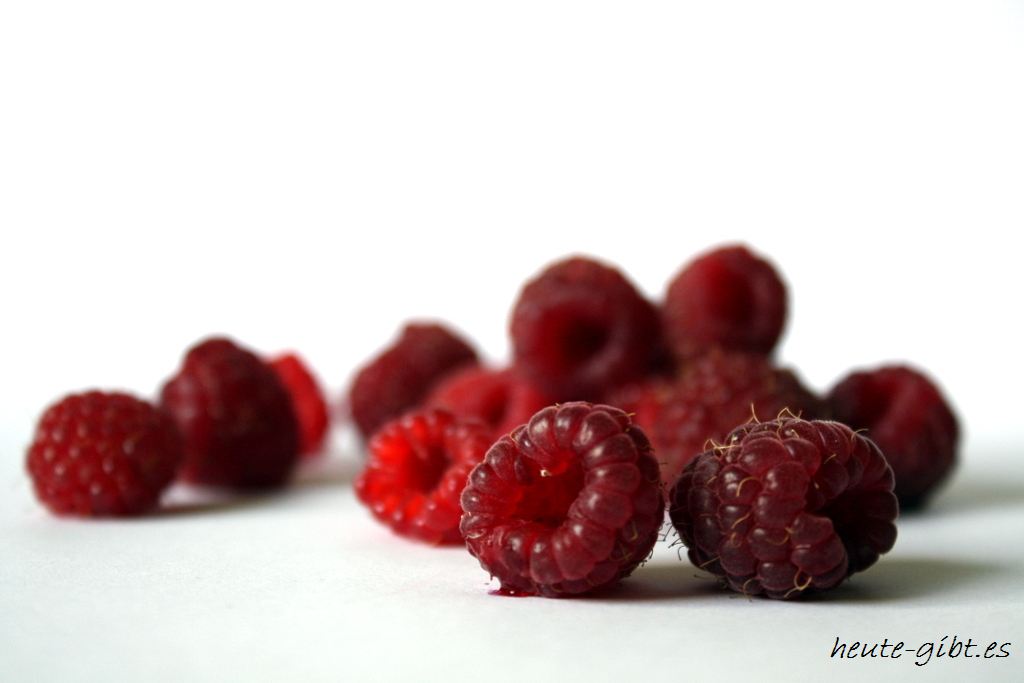 This I use today but not for a dessert or anything edible, but for a super tasty beverage: Raspberry Limes.
The recipe for that I have to Twitter in the Küchenchaotin discovered that on their Blog it reported. It had once I've collected enough raspberries are tested the same. I'm not the excessive alcohol drinkers, but with delicious cocktails I like to make an exception 😉
Here for you the recipe: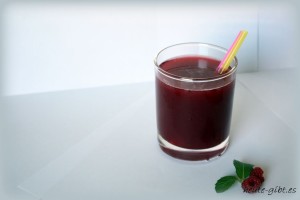 Himbeerlimes
Ingredients

: (ergibt ca. 1 Liter)
500g Himbeeren
200g sugar
200g water
200g Vodka
Preparation

:
Pour the water with the sugar in a pot and let cook until until the sugar has completely dissolved. Allow machine to cool sugar water.
The wash raspberries, puree and press through a sieve to remove the seeds.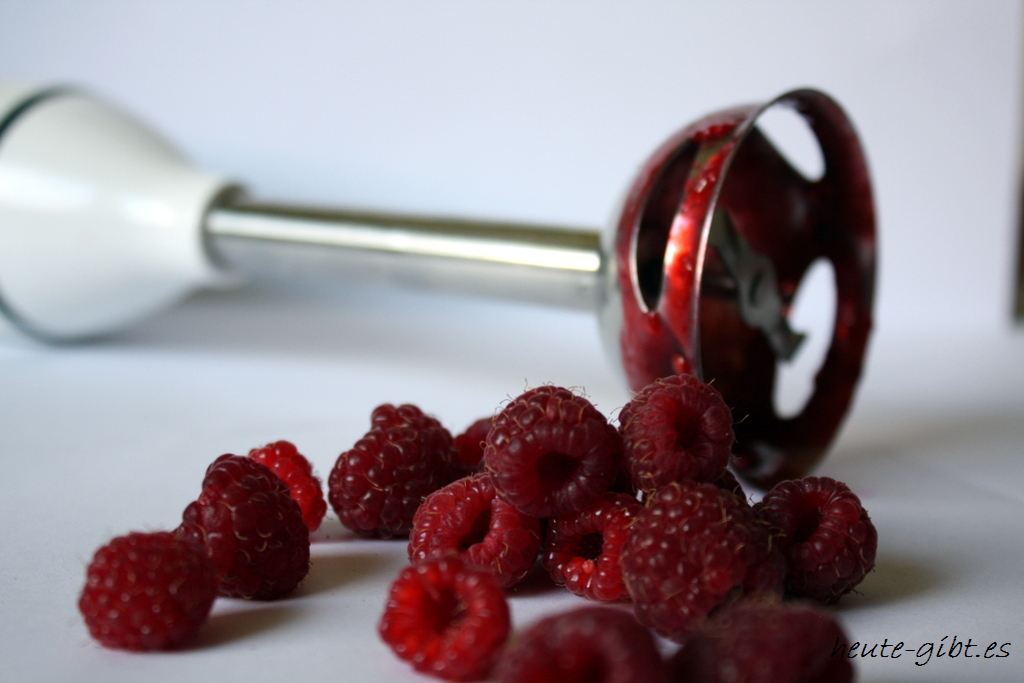 The Himbeermus with the Vodka and the sugar water mix and ready is the delicious beverage.
The best way to enjoy the raspberry iced Limes – that tastes even better 😉
A great alternative to the classic Strawberry limes and a great drink for your next party or girls night. The best way to prepare and store it in bottles in the fridge. Tastes certainly good in champagne – alternative to the typical orange juice. Outside the berry season, you can also use frozen raspberries by the way!
And now try it yourself out, you mix this delicious drink and salute! 🙂
Greetings
Elena