April 28th, 2017
leopards biscuits
If I have to bring to celebrate something sweet and must decide for themselves what it is – Sometimes, people want to explicitly as Panna cotta or Tiramisu – then I tend to from experience, for something special and usually also look lavish. In addition to my perceived thousand baking books and magazines, I use it very much Pinterest as a source of inspiration.
As me then a few weeks ago Eva from the blog Mrs. Dessert asked if I would contribute something to their virtual birthday buffet, of course I could not say no! Eva, I you even at my Food Talk presented have is become namely 30 and has their favorite bloggers to her party under the motto "Sweet 30th – Birthday in Cockaigne" invited. In this way, so again: Happy birthday!
As is usual for me I wanted, of course, very special about contributing to the buffet. After the dining table was already full of cakes and pies, I was looking for a snack. Something that everyone can taste yet, no matter how much he has already eaten. Following an extended research on Pinterest I discovered on a rumänischem foodblog Biscuits with leopard pattern – and it was love at first sight! I love animal print and just the leopard print is one of my favorites. Although I knew the only so far out of fashion, but why not bake fashionable cookies that are striking due to the pattern and still taste great?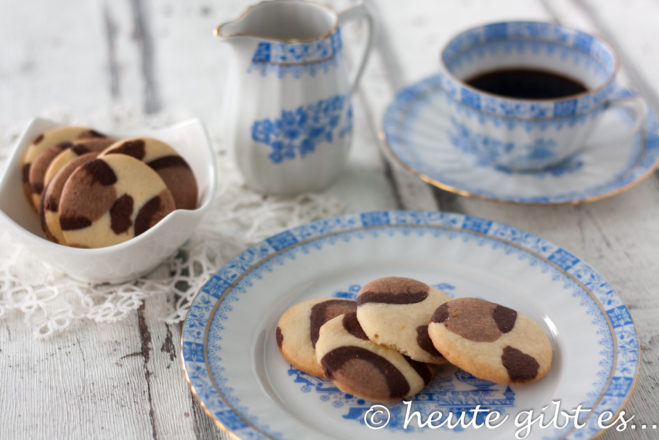 The recipe I have modified to my taste, and the result has totally convinced me both visually and in taste! Because of the pattern could now suspect that the preparation must be highly complicated. Who said it is quite easy to make this different kind of black and white pastry itself.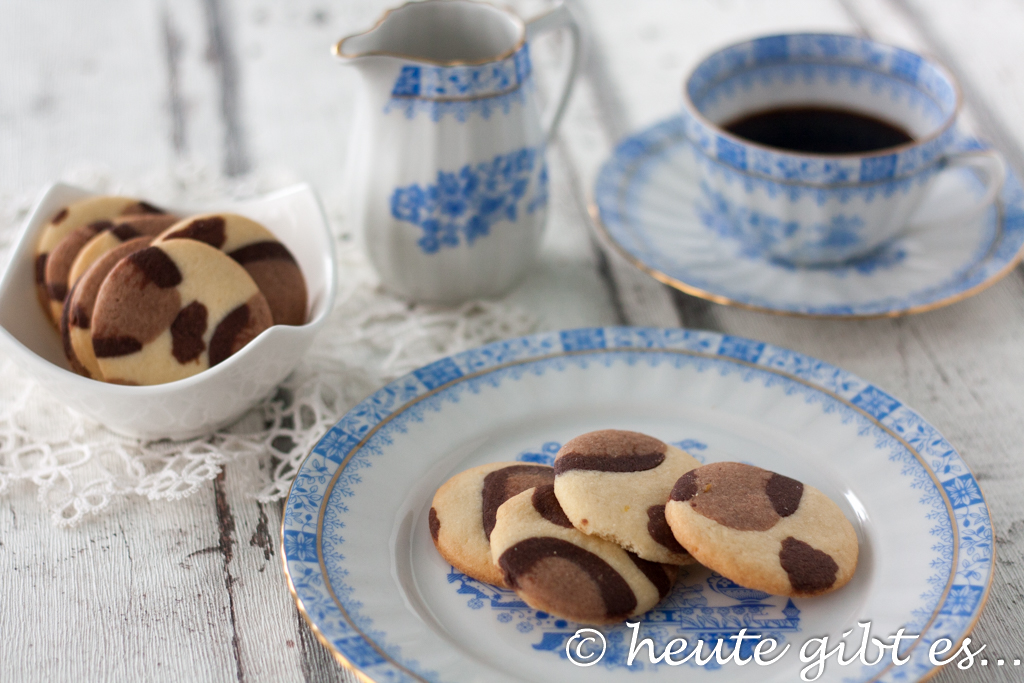 recipe
Total time
1h 15min
leopards biscuits
Ingredients

(For about 40 cookies)
250g Mehl
125g soft butter
125g icing sugar
1 egg
1/2 teaspoon baking powder coated TL
1 pinch salt
1 teaspoon grated lemon peel (about 1/2 organic lemon)
3-4 tsp cocoa powder
some flour on the work surface
Preparation

:
All ingredients except the cocoa powder knead to a smooth dough.
Approximately 2/3 of the dough into a ball and wrap in cling film.
add to the rest of the dough 1 teaspoon cocoa powder and as long kneading until the mass has a uniform light brown color. Half is separated and also wrapped in plastic wrap.
Knead now in the remaining dough 2-3 tsp cocoa powder, so that it finally becomes dark brown. Then wrap in plastic wrap.
Set all three dough balls for about 30 minutes in the refrigerator.
After the cooling time take the brown dough from the refrigerator, the light dough may further be stored in it.
For the leopard spots roll out the dough to a rectangle dark brown and light brown form a roll, both of which should be of equal length. Thereafter, except for a recess roll up the roller so.
Tip: finish for a beautiful pattern best two roles in different thicknesses and put aside a small amount of dark brown dough for individual spots.


The finished rolls (see tip) wrap in plastic wrap and refrigerate for 15 minutes.
Preheat oven to 175 ° C (conventional oven).
Roll out the hellen Teig about 0.5 cm thick on a lightly floured work surface.
Now cut the chilled roll into thin slices and distribute them on the white dough. In between small pieces of dark brown dough can be placed to get dark spots later time again.
Then put some plastic wrap over it and roll the rolling pin dough smooth. This should ultimately be about 0.5 cm thick again.





Cut out with a round cookie cutter circles and place them on a lined baking tray.



Tip: Since the punching dough remains, which can not be used again for a Leo pattern, you can bake this briefly knead and marble from biscuits.


The biscuits finally bake on the middle rack for about 10-15 minutes. After cooling on a wire rack, they can be kept for at least 3 weeks in a cookie jar.
What do you all mean? Can these cookies keep up with the other desserts birthday party?
Who the biscuits too easy for a birthday party, these can indeed to serve or his guests for coffee or tea also give as a little gift from the kitchen. Especially fans of the leopard pattern are sure to be excited about it!
Do you want to know what there is to discover it all at Eve party? Be sure to stop there over and examined what the other food bloggers have contributed. There are not only baked, but also cocktails, freebies and discover much more.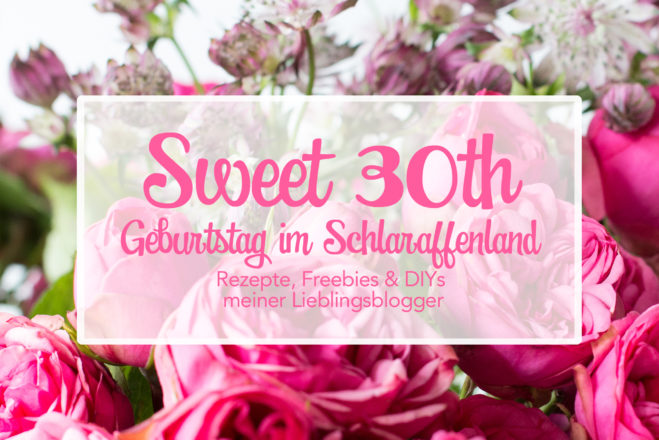 See you soon
Elena