August 27th, 2015
Matcha-Sorbet – a guest post from "SweetPie"
As you may recallI'm just in Sicily and spend there a total of 3 weeks with my relatives. The weather here is fantastic and I hope that with you at the time still the sun shines in Germany. If you to me Instagram or Facebook follows you've probably already seen the odd picture of the holiday.
Compared to the last holidays here, I have this time a goal: to get hold of all recipes and secrets of Sicilian cuisine. How it works? Quite well. More on this as soon as I'm back in Germany!
Today, first there is no recipe from this Italian region, but I invited a guest who brought something that is ideal for summer temperatures.
Does not that look yummy?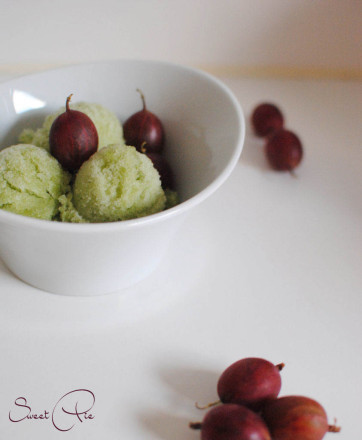 I want you not in suspense, but give the floor equal to my dear blogger colleague Nadine continues:
Hello my dears!
I am very pleased to be allowed today to introduce you to a summer recipe with dear Elena. There is now a sorbet with Matcha, which I find particularly amazing by the combination of the sweet and the bitter taste of Matcha.
But first let me introduce myself with you! I'm Nadine and madly in love with good food! On my blog SweetPie is not just all about sweet treats - even if the name can not necessarily assume that. vegetarian & vegan dishes find their place just like small garden tours and contributions to sustainability. Since I have quite a few books and these no longer limited to novels for a long time, I imagine even baking and cookery books before in my little world. You can certainly already noted, there is a lot to discover. I would be very happy to see you with me again to read from you and me share with you.
Now there is the recipe for you! Let's Enjoy your meal and enjoy the warm summer days.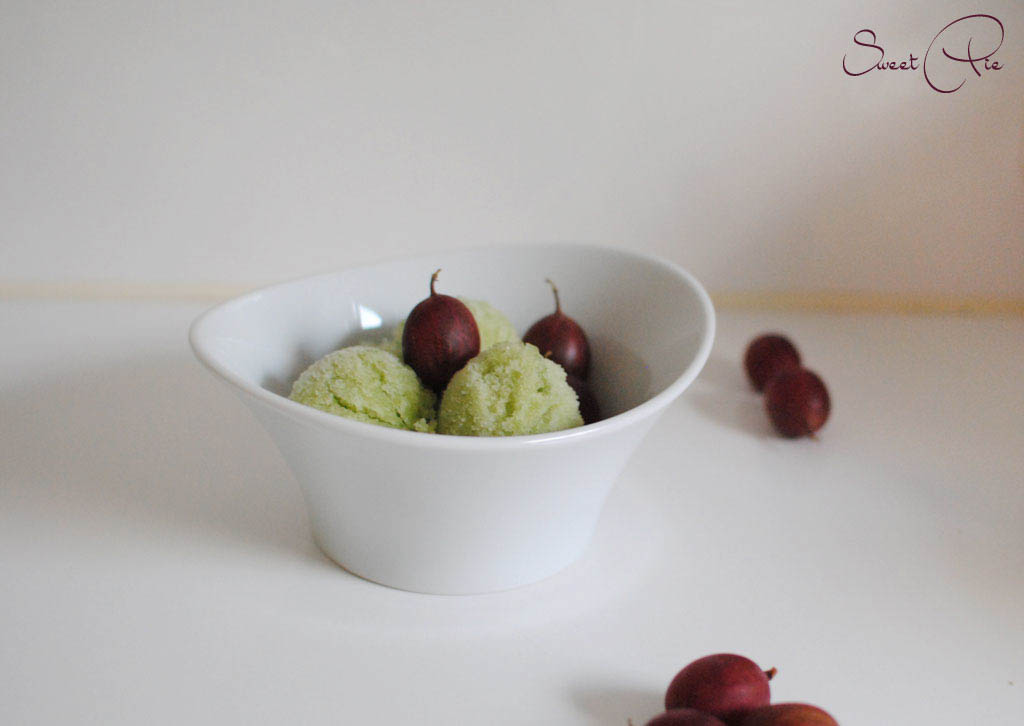 Matcha-Sorbet
Ingredients

(For about 500ml sorbet)
600ml water
200g sugar
10g Matcha
Preparation

:
Add the water and the sugar in a saucepan and stir until the sugar begins to dissolve. The sugar water boil and simmer for about 10 minutes. Stir occasionally.
Leave to cool the mixture until it only has about 50 ° C. Then stir in the Matcha with a whisk until it has dissolved.
The mixture is now in a vessel which is suitable for the freezer. Represents the sorbet in the freezer and looks after about 20 minutes. Once the ground at the edge starts to freeze, it should be stirred. The process you repeat until the sorbet has set.
If you have an ice cream maker, fill into the mixture and allowed to stir on the settings of the machine. Then set for 10 minutes in the freezer and then portioning.
Make it beautiful ♥
Nadine
And, have you now feel like this Matcha Sorbet? Since one in the area does not get matcha here, I have to willy-nilly to wait until we are back in Germany. The lack of ice machine is indeed in this case no obstacle 😉
Thank you Nadine, refreshing for this recipe. If you blog SweetPie does not know, then looks but as time passed and discovered much more delicious dishes!
All the best
Elena
This post takes part in the series "Übern Tellerrand" :