January 12th, 2014
Mokka-Cupcakes
Hard to believe, but since my last blog post are for seven days have passed.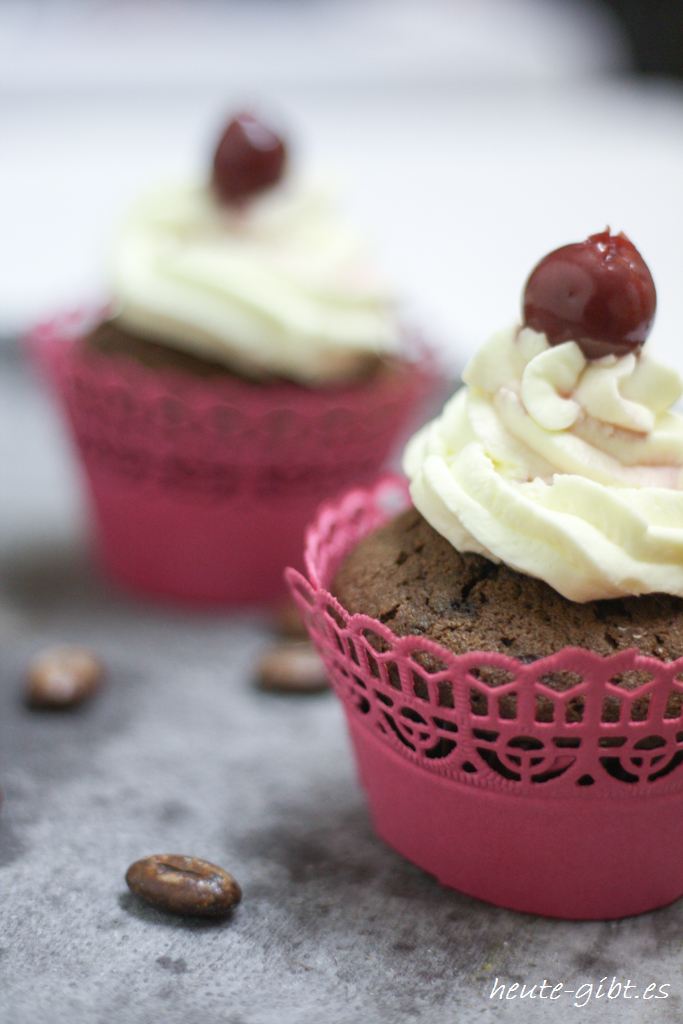 Since I'm free this weekend, I had hoped here to bake some of my planned delicacies and take pictures in daylight. Well, unfortunately, was yesterday the sky cloudy and ideal lighting conditions nothing to remember. Since I did not want to leave but you have to wait another week, I made the best of it and the result you see below in this post. It have become tasty Mocha Cupcakes, the recipe for which I have from the first issue of the journal "deli".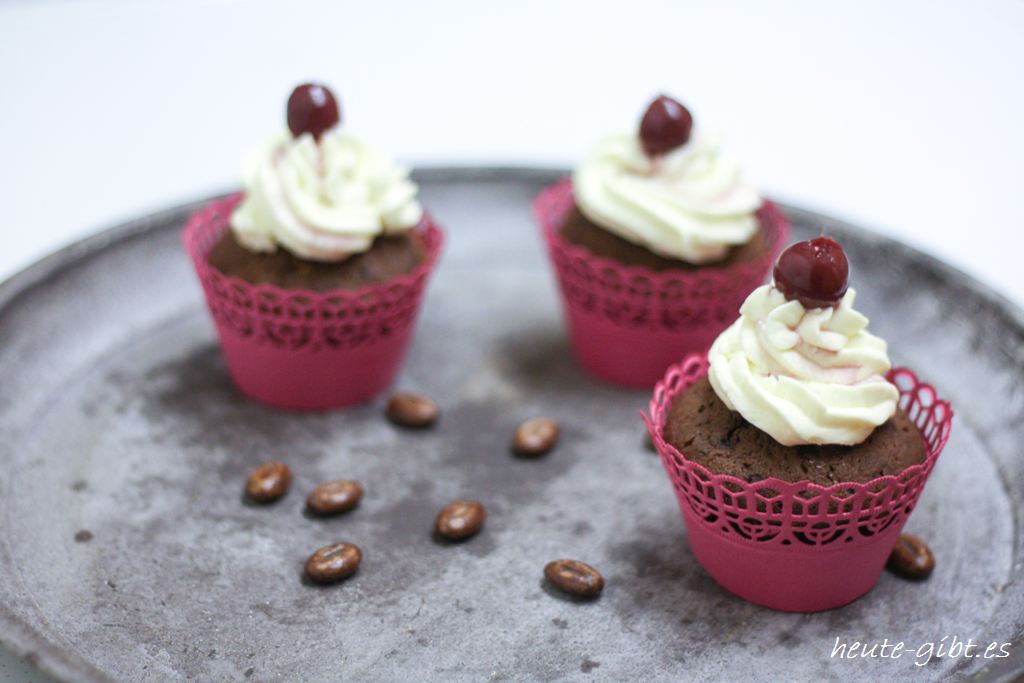 recipe
Total time
1h 10min
Mokka-Cupcakes
Ingredients

: (For 12 pieces)
For the Sponge:
200g weiche Butter
150g 50g Zucker
2 Prisen Salz
4 eggs
200g flour
1TL backing powder
2 EL invitation
2 teaspoons instant coffee powder
2 pinches of cinnamon
Für das Topping:
12 sour cherries
300g Mascarpone
100g cream cheese
40g icing sugar
Preparation

:
Sponge:
Add butter, 150g sugar and a pinch of salt in a bowl and about 10 minutes stirring, until it is white and a creamy consistency.
Separate two eggs. The yolks and two whole eggs add to the butter mixture and mix well.
Mix flour and baking powder and incorporate with the stirrer in the mass.
Beat the egg whites with a pinch of salt until stiff, then let sprinkle the 50g sugar.
Then the egg whites into the batter stand until a homogeneous mass is formed, which is then divided into two parts.
Cocoa, coffee and cinnamon mix and stir into one of the halves.
First, the light and then the dark

Pour batter into 12 muffin cups. This mottling is produced spirally drag a fork through both masses.

Bake the Sponges in the preheated oven for 35 minutes at 160 ° C forced air (170 ° C top / bottom heat).
Topping:
Mascarpone, cream cheese and powdered sugar with an electric mixer to stir a sprayable cream.
Then fill it in a piping bag (star tip with wider opening) and inject the cooled Sponges.
Each decorate with a cherry and enjoy 🙂
The cupcakes have fully met my taste. Since I have not so often used a piping bag, I have to practice with splashing toppings. I'd love to bake cupcakes often and this has often wanted to bring to a party. Unfortunately, I have always left, as I have before transporting fear. Or do you have a tip, how to transport cupcakes healing from A to B?
Now I want to say goodbye with you as soon as possible to write in the hope something here. Per Instagram and Twitter, I'll let the wide world but share my life even in the midst of the week. With Instagram you also see the pictures of my daily 365-days-project.
Have a nice week
Elena