June 27th, 2015
Panna cotta – As you perfect hinbekommst the Italian classic
After my Eggplant meatballs I want you today again something delicious from the Italian cooking imagine. This time it's a classic, in which possibly one or the other of you is already desperate: Panna cotta.
What I have already heard of horror stories from friends and colleagues: The dessert is too fluid, too tight, tastes only cream or too sweet.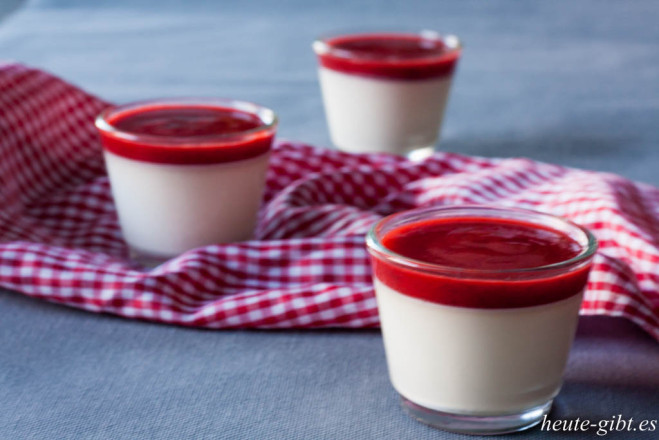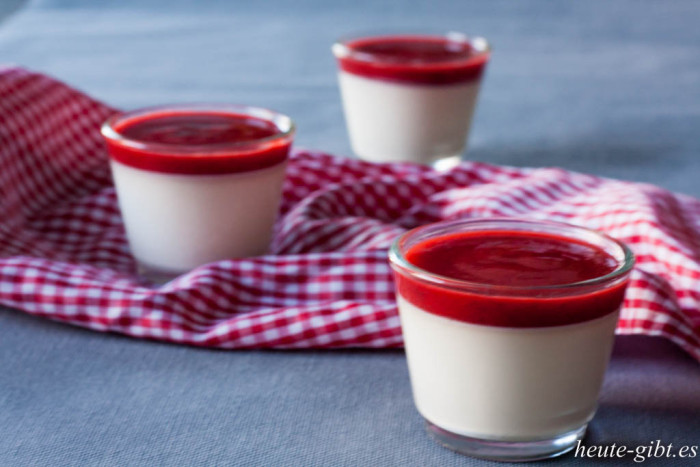 Shall I tell you something? This dessert is extremely easy to prepare, is very fast and tastes almost every really good. With the perfect recipe and good vanilla (please do not hold at the wrong place!) It works in any case!
I use for years the secret recipe my mom that I want to share with you today: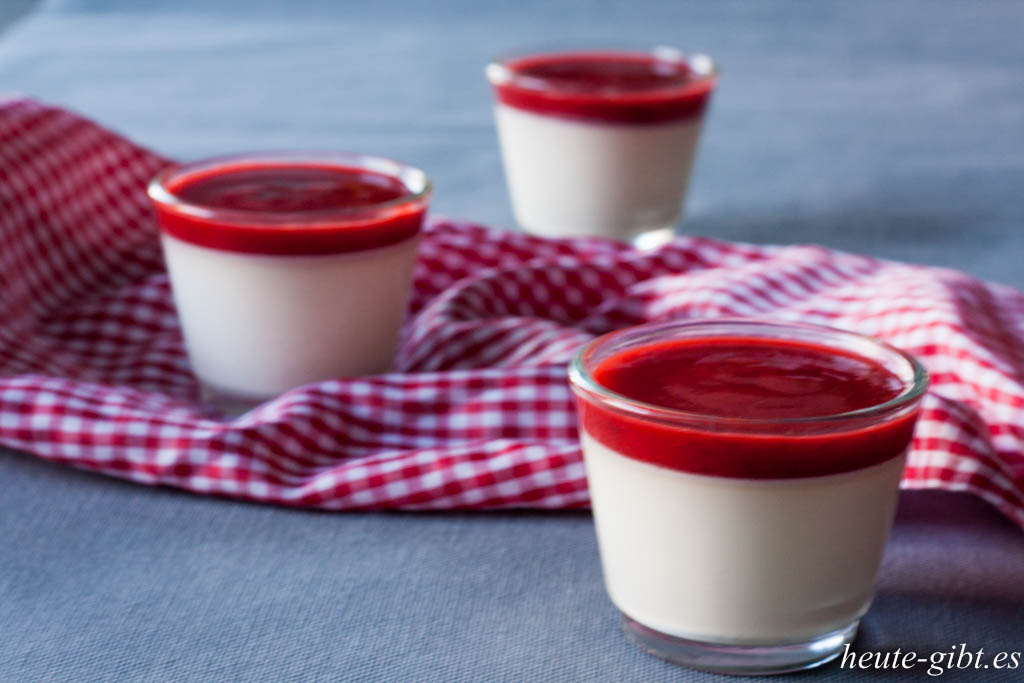 recipe
Total time
3h 25min
Panna cotta
Ingredients

:
1l Scene
100g + 40g sugar
2 vanilla beans
5 sheets of gelatine
600g strawberries
Preparation

:
Boil the cream with 100g sugar, which triggered vanilla and vanilla beans in a large pot and simmer for 15 minutes with stirring.
The gelatine leaves soak for about 5 minutes in cold water, remove the vanilla pod from the cream and dissolve the well-squeezed gelatine in the cream.
The panna cotta fill in glass and leave to set for at least 3 hours in the refrigerator.


Note

The panna cotta should not be liquid, but not too tight. The consistency is perfect when it is between a cream and a pudding.
Wash the strawberries, clean and mash together with the sugar. Depending on your taste still sweeten. Optionally you can still pass it through a sieve the sauce.
Serving

:

There are several ways you can serve Panna cotta:
let the dessert in the glass and a thin layer of strawberry sauce to give it. Looks pretty and can be easily transported to parties or birthdays.
give some strawberry sauce on a plate that solve panna cotta from the molds and fall on the strawberry sauce. also looks nice, but is not suitable for transport. In addition, the dissolution of dessert from the glass already so some, cost nerves.


A little tip for this

: Rinse The vials prior to filling the boiled cold cream. If this does not work out. The glasses immerse briefly in hot water (of course without getting water into the panna cotta) and provide the content to the strawberry sauce.
This is anything but complicated, right? What I love about this dessert that you can prepare the night before. Is something left, then stops this dessert easily four days without any loss of quality.
Please note that the strawberry amount may vary, depending on how much sauce you give to your panna cotta. Some like more, some less. There are even people who eat no sauce.
What are your experiences with this classic dessert?
Soon it continues with my Italian series. Look forward to a typical Sicilian dish that is a real insider tip and most of you will not know.
Bye for now
Elena