May 31st, 2020
Salmon pasta with cream – Pasta with salmon in cream sauce
I am a big fan of the fast kitchen and I have a few recipes in my repertoire that I like to prepare when I have little time to cook. After a stressful (work) day, it sometimes happens that you don't want to stand around the stove forever and prefer a quick after-work kitchen. You don't always have to have dinner, there are lots of hot dishes that are simple and easy to prepare. Italian cuisine in particular offers some pasta dishes that are cooked and served in under 20 minutes. Best of all, because pasta is so versatile, it doesn't get boring at the same time.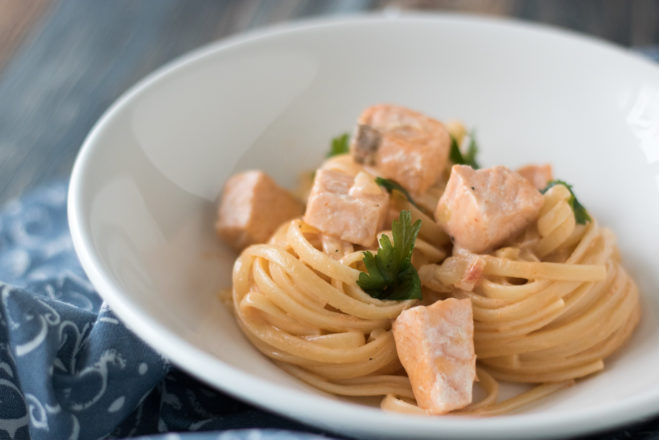 Fast after-work kitchen with fish
We rarely get fish compared to meat, although we actually like to eat it. For a long time I thought that it was very complicated to prepare, so I didn't dare to do it. And that despite the fact that my hometown is right on the sea and we used to have fish at home. But over the years I have learned to process certain types of fish. In the meantime, for example, we always have a few salmon fillets in stock in the freezer, because it is very easy to conjure up something delicious. As a beginner, you can easily trust this fish.
If you get into the situation of wanting to prepare a quick meal, you can do this from the thawed fish Honey Garlic Salmon conjure (is also very popular with guests and up Pinterest one of my most tried recipes) and serve with a side dish, or cook a quick pasta dish with it for the bigger hunger.
Pasta with salmon like the Italian
Most Italian restaurants have a pasta dish with salmon on the menu. There are a lot of variants here, but they basically differ in whether on the one hand fresh or smoked salmon is used and on the other hand whether the pasta is with or without cream sauce. There are people who claim that the cream version is not originally Italian. But that's not true, because it simply differs depending on the region and family recipe. Maybe these people confuse it with Carbonara?
By the way, the variant without cream sauce is still nice and creamy and not dry. I can cook this again on occasion and publish the recipe here. But today there is pasta with fresh salmon and cream, because we had it in our family as a small child. This is really a quick evening meal, because you can enjoy it in less than 20 minutes.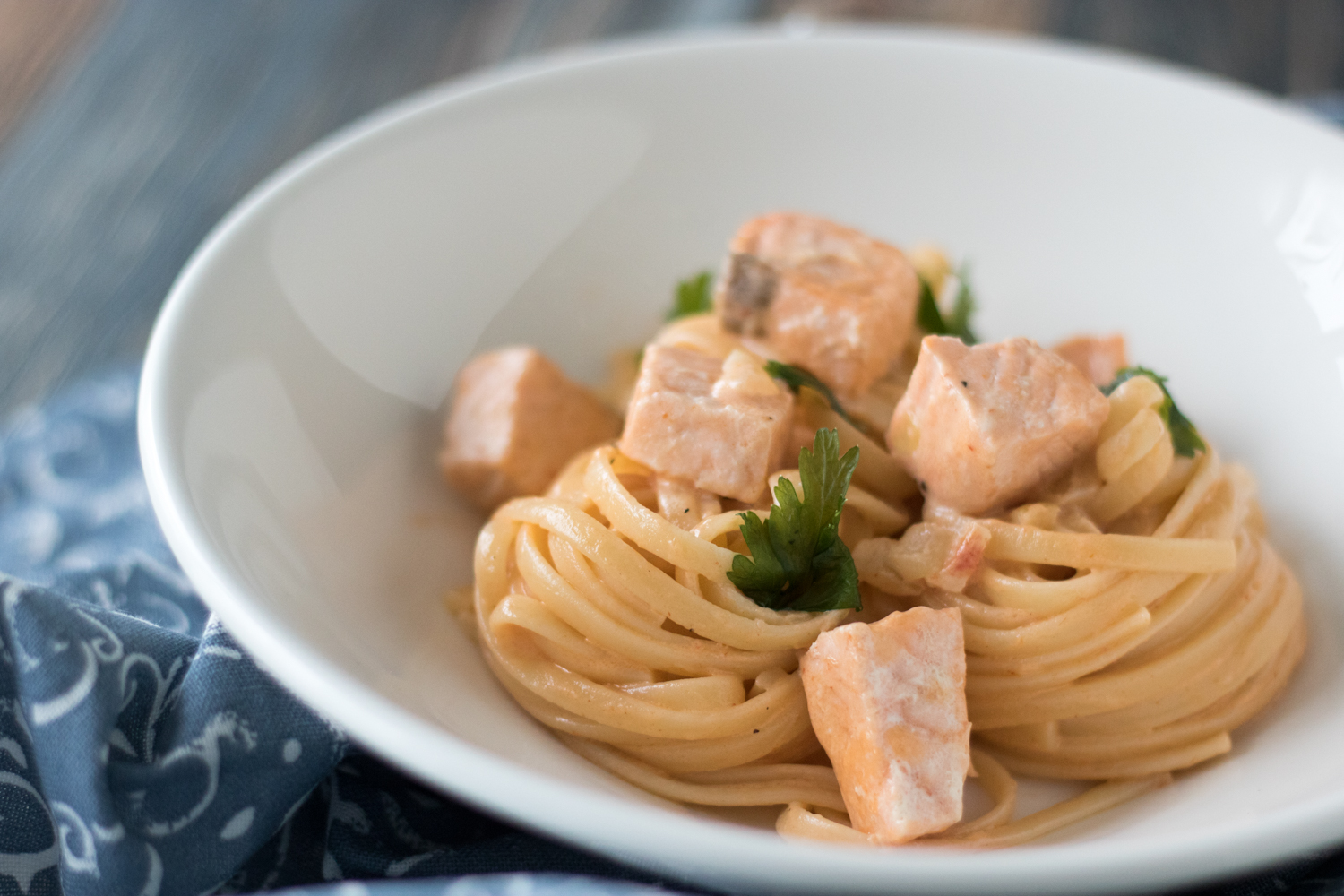 Salmon pasta with cream
Ingredients

: (For 2 people)
250g pasta e.g. Penne or linguine
250g fresh or frozen salmon fillet
30g Butter
½ small onion
200ml cream
approx. 1 tsp tomato paste
Salt
Pepper
some fresh parsley
Preparation

:
If frozen salmon is used, thaw, wash and dab gently. Then cut into medium-sized cubes.
In the meantime, cook the pasta in salted water until al dente.
Melt the butter in a pan. Dice the onion and stew until translucent in the melted butter. Add the salmon pieces and fry on all sides for a total of about 5 minutes.
Then pour in the cream, season with tomato paste, salt and pepper and bring to the boil briefly.
Add the finished pasta, mix gently and serve with a little fresh parsley.
Tips:
If you like, you can deglaze the salmon with a dry white wine and add the cream after the alcohol has evaporated. For a special taste use instead of white wine e.g. Whiskey.
Depending on your personal preference, cook short types of pasta such as penne or farfalle, or long ones like linguine or tagliatelle.
Replace the salmon fillet with smoked salmon if you prefer the taste.
Give it a try, it's really not difficult! If you'd rather see how it's cooked, check out mine Instagram-Account. There I recently showed the preparation of the recipe in my story and now saved it under my highlights.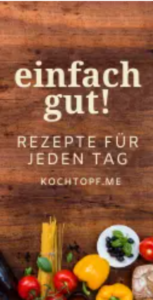 By the way:
As every month, Zorra hosts again Blogevent and this time the topic fits me like a fist on the eye, which I am back with after a long time. The Hostess Verena looks for delicious and simple recipes for every day that are prepared under 30 minutes. This paste is just too perfect and cooked even faster in time. For more information or to even participate, just click on the event banner.
Enjoy your meal Elena