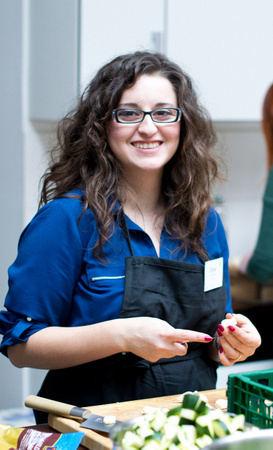 I'm at work 🙂
Photographer: Julia von Chestnut & Sage
My name is Elena, I'm late 20s and come from the beautiful Esslingen in Swabia.
Growing up in a large Italian family, as the eldest of five siblings, I was from an early age on, brought to boil the Mediterranean way and enjoy it. The passion for cooking and especially for baking's is, but really emerged only with its own budget. Now In my kitchen, I create both long-standing family courts, as well as delicacies from distant lands. Reminds me cooking with fresh produce is very important and parcels therefore not come to me in the kitchen.
An avid blog reader, it was eventually clear to me: I will also 🙂
Well, I finally dared and open you the doors to my small, colorful world. Rummage around, discover new things, baking / cooking something after or let you just inspired.
For questions, suggestions or if you just want to say "Hello" I look forward to your message: mail@heute-gibt.es
Lots of love
Elena