December 13th, 2013
Chocolate core Kullerchen
I have long moved back this moment: The opening of the Christmas cookies on my blog.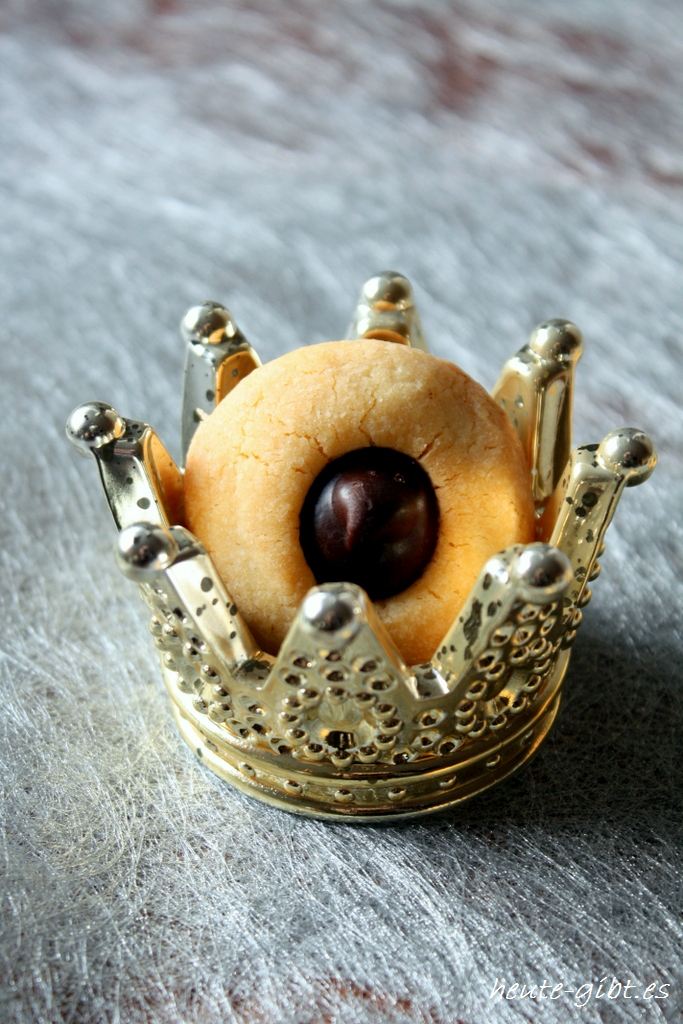 Bei meinen ersten Keksen handelt es sich um Schokokern-Kullerchen. Das Rezept dazu habe ich in der November/Dezember 2013 Ausgabe von einer meiner Lieblingszeitschriften gefunden: Sweet Dreams von Lisa. Wer die Zeitschrift nicht kennt, sollte einen Blick hinein wagen, denn man findet immer etwas Leckeres zum Nachbacken. Diese Kekse haben mich sofort angesprochen, da sie nicht kompliziert von der Zubereitung sind, gut aussehen und sich auch gut zum Verschenken eignen. Schokolade mag ja schließlich jeder, oder? 😉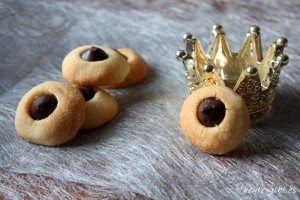 recipe
Chocolate core Kullerchen
Total time
1h 40min
Chocolate core Kullerchen
Ingredients

(For about 20 pieces)
For the dough:
140g Butter
70g sugar
1 Päckchen Vanille Zucker
1 pinch salt
2 egg yolks
200g flour
For the filling:
180g dark chocolate
4 EL Sahne
1 ½ EL Honig
30g Butter
Preparation

:
Butter, sugar, vanilla sugar and salt creamy.
Stir in egg yolks, then the flour knead briefly by hand or with the dough hook of the hand mixer. Put the dough in cling film wrap and refrigerate for about 60 minutes.
Preheat: the oven to 180 ° C (160 ° C convection oven).
Shapes from the dough balls with a diameter of about 4cm and line it with something apart on a lined baking tray.
To form the hollow stem of a wooden spoon will now be briefly dipped in flour and then pressed into the dough balls, so that a cavity is formed.
Make sure that it's really just a dump and no hole!
The cookies for about 18 minutes in the oven to bake and then let cool.
The chocolate chop and melt together with cream, honey and butter over a water bath with continuous stirring. Place the mixture concludes with a pastry bag into the wells of biscuits and leave to set.
The chocolate core Kullerchen were also in "Post from my kitchen"Trial packages in there that I exchange my partner about "Let us be glad and delicious" have sent. I have participated in this great action for the first time and was so excited and also anxious to see if they like my package is that I forgot 🙁 to take a picture of the contents is why there is this time no photo of my parcel for you. But the recipes I will of course publish anyway. Then you can imagine the things pretty packed and you already know how the package looked for them.
To all of you I wish a nice weekend and enjoy cookies eat 😉
All the best
Elena