December 16th, 2013
Schokokringel – with dried fruit and nuts
Welcome to the third week of Advent! Startled, I had today that in less than ten days before Christmas. Have you already bought all Christmas gifts? I had planned this year, in time to begin with and you guessed it may already – I have not made it.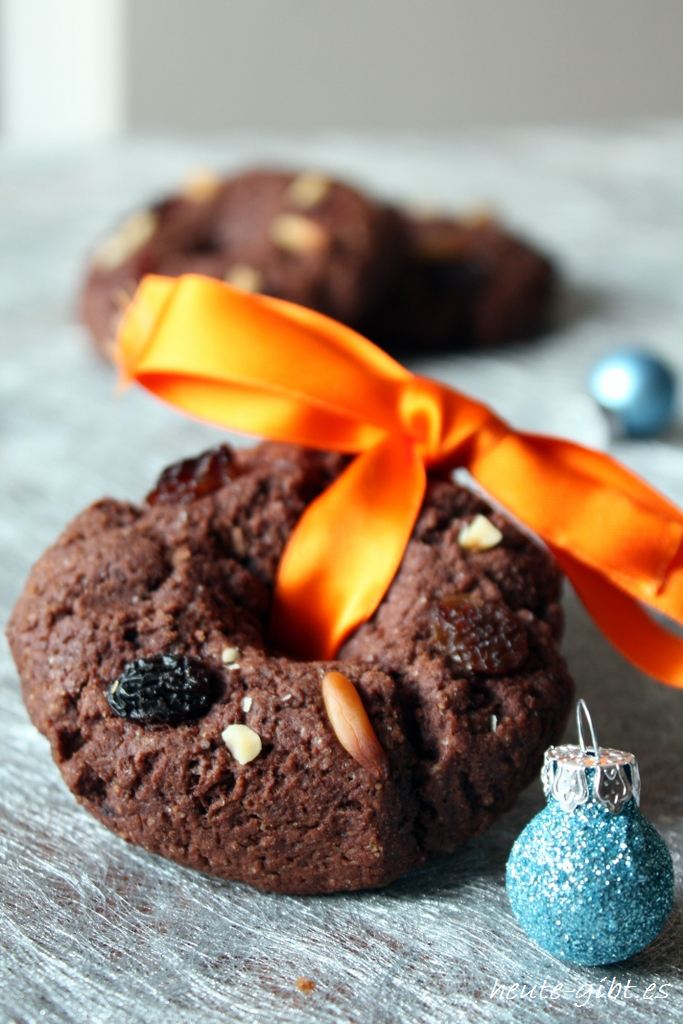 If you will have a Christmas tree and decorate this wish in addition to the Christmas tree balls with yet another beautiful pendant, which today's pastry would ideally suited for it. It looks pretty and can – if one grabs the lust for chocolaty – be eaten. Or how about as a pendant for gifts? As the recipient certainly all the more pleased 🙂
Here is the recipe for the delicious chocolate donuts: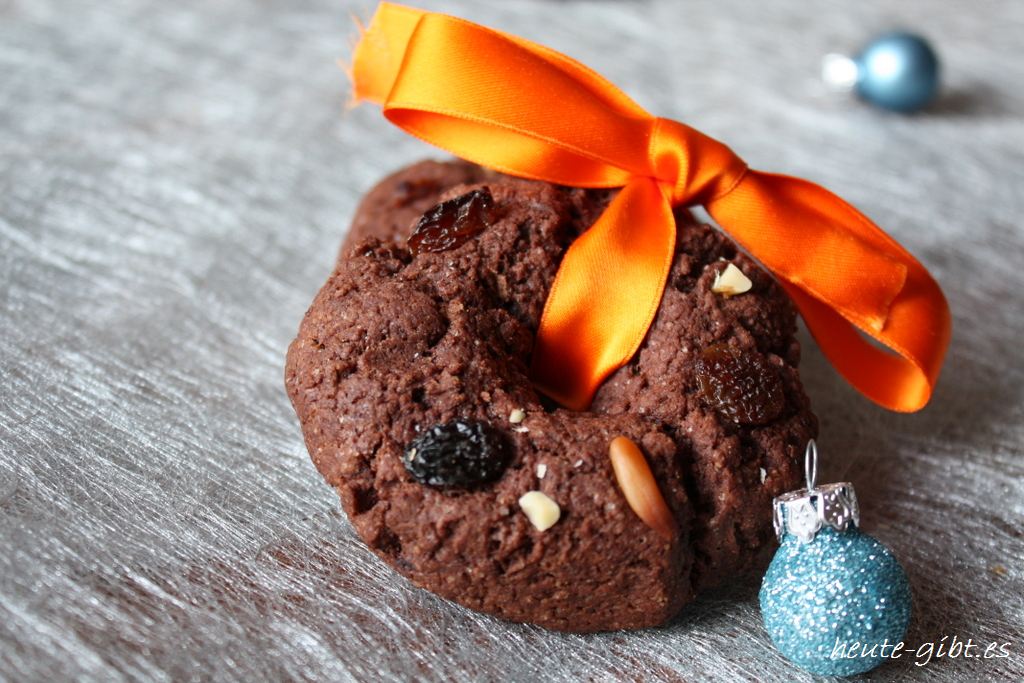 Schokokringel
Ingredients

(About 18 pieces)
For the dough:
350g flour
Cocoa 50g
2 eggs (size M)
1 Päckchen Backpulver
65g honey
70g yogurt
80ml sunflower oil
120g sugar
To decorate:
Dried fruits like raisins and cranberries
chopped almonds or hazelnuts
Pine nuts
Preparation

:
Mix all the ingredients for the dough in a bowl and knead with dough hook of a hand mixer or by hand.
Wrap the dough in plastic wrap and place for about 30 minutes in the refrigerator.
Form of individual portions of the dough balls with a diameter of about 4-5cm. Then, with a small round cookie cutter (eg, an apple corer) or – if you have no – by pressing with the finger, make a hole, so you get rings.
Another place The Chocolate rings with some distance on a lined baking tray, flatten slightly and then decorate with dried fruit, nuts and pine nuts.


Important

: Take care that the fruits and nuts are pressed something into the dough, otherwise they fall after baking the same on the chocolate curls.
The biscuits at 175 ° C (fan) Bake about 10-15 minutes.
The possibilities to decorate the Chocolate rings are varied and can be varied according to taste. Let your creativity run wild 😉
All the best
Elena