January 15th, 2014
Semmelknödel – I blog my keyword
Traditional dumplings? Yeah, you've read it correctly. Today, there is something very simple for me. Why I chose just for this dish? This has to the blog event of Sabrina and Steffen from the Blog "feed me up before you go go" to do. On the occasion of her second blog Geburstags they have come up with something really great, because is the theme of this event "Blogg the search string!".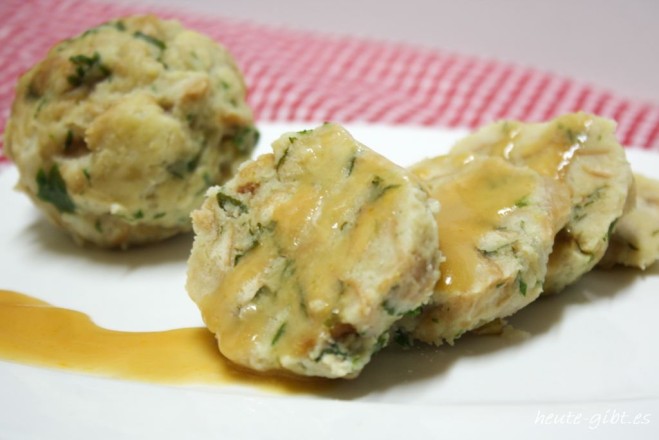 So I made my search of search terms, which in the past people have landed on my blog. We may find everyday terms that have to do with cooking and baking, but also very strange things that you would normally get in any way with a food blog in conjunction. I have long searched until I found the following in my logs: "I love a girl who has the best dumplings", I think I need not explain further 😉 clear that since I had to immediately think of delicious homemade bread dumplings and therefore there is a good recipe for today: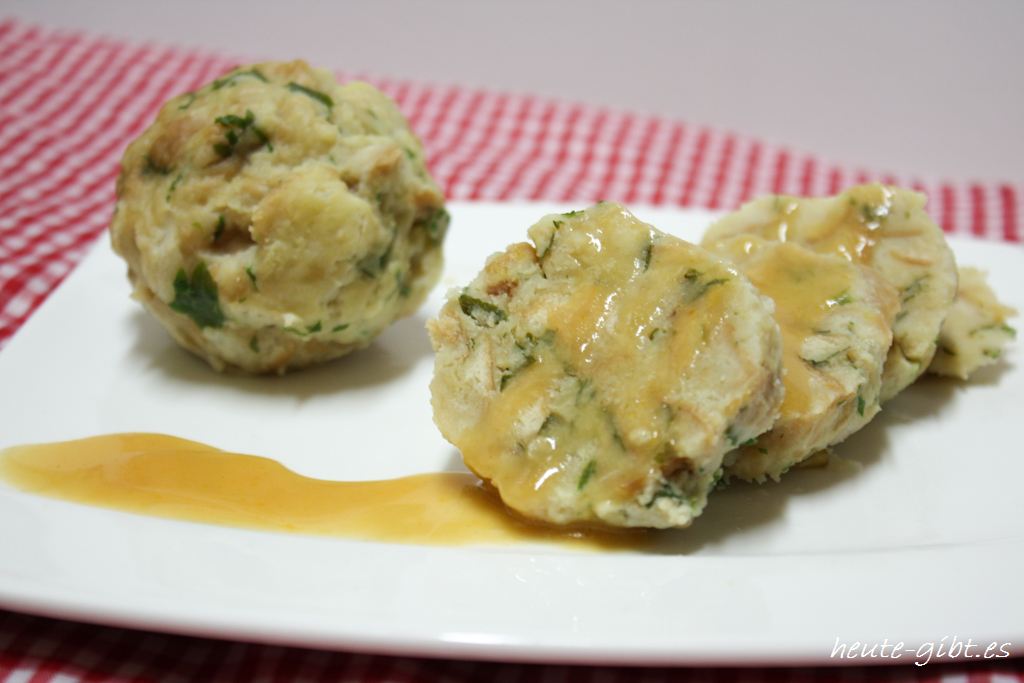 Classic bread dumplings
Ingredients

: (For approximately 10 pieces)
10 rolls from the previous day
500ml lukewarm milk
2 tablespoons of vegetable oil
1 onion
3 eggs
1 bunch fresh parsley
Preparation

:
Cut the bread into small pieces and place in a bowl and pour the warm milk over it.
Peel onion, cut into quarters, and then into strips fry dark brown in a pan in the hot oil.
give fried onion, eggs and chopped parsley to the rolls and knead with your hands.
Now form the dough into about ten balls, which can be avoided by sweaty palms sticking to your fingers.
easily put in a pot of salted water to a boil, add the dumplings carefully and let infuse for 25 minutes. In this case, return the oven so that the water during which no longer cooks.
At the last minute – but still in time – I have still managed at this great blog event participate:
Regards
Elena