August 2nd, 2014
Thyme lemon cupcakes – Vistiting "fabulous food"
Thanks to everything that was going on here – that is in life 1.0 – I totally forgot to tell you about me visiting the lovely Dani and her blog "fabulous food" For them, I baked delicious thyme and lemon cupcakes with glazed nectarines.
Sounds like something special? Well, by now perhaps you know me a bit and know that I like to try unusual combinations. And let me tell you, this time it once again was a worthwhile experiment!
>>>>TO THE RECIPE<<<<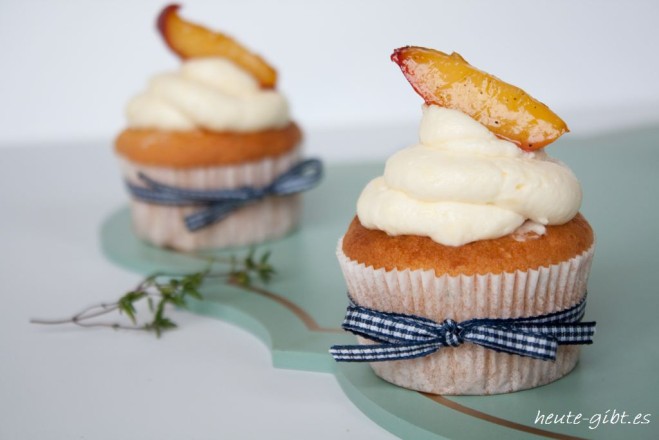 If you aren't into experimenting and would care for a more classic approach, then I may recommend this to you Lemon cupcakes.
By the way, in the forthcoming couple of days, I will welcome the one or other guest on my blog, in order to pass the time during my rather involuntary short summer break with delicous delicacies. Be curious!
Greetings
Elena