March 10th, 2015
Vanilla sauce – easy homemade
I do think quite highly about the topic "homemade" , as I've already stated in this post . Therefore I'm going to share some kichen 101, on how to make delicous vanilla sauce, which goes well with either warm or cold desserts. Quite a classic, if I may say so, although personally I'm not that keen on vanilla – in smaller quantities but that is fine. Probably because everyone has their own quirks 😉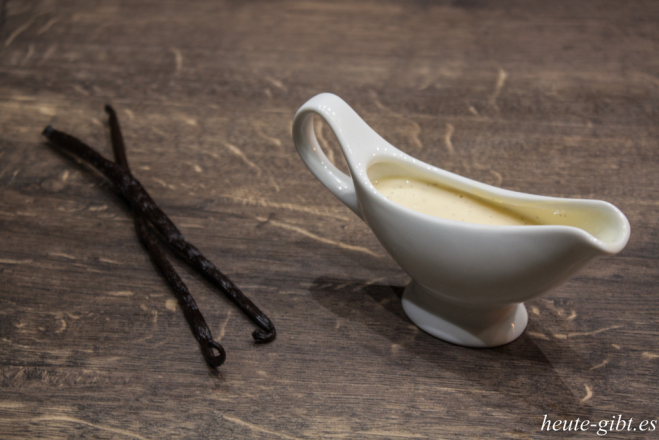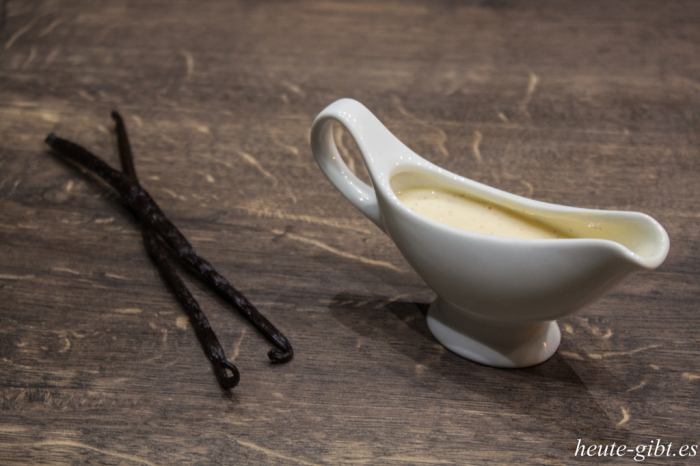 Preparing vanilla sauce without falling back on using convenience products isn't exactly rocket science. Next time instead of buying some fancy instant powders, try and make it according to the following recipe: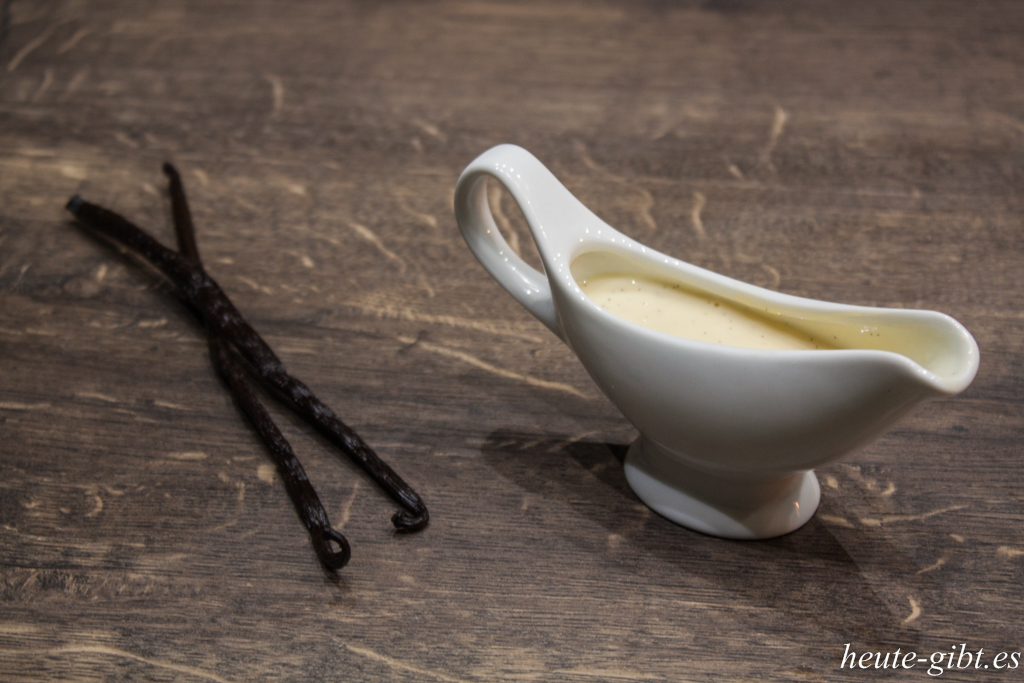 Vanilla sauce
Ingredients

: (for approx. 400ml)
400ml milk
2 tsp. starch
1 egg yolk
1 vanilla pod
200ml cream
5 tbsp. sugar
Preparation

:
Put the milk and the cornstarch into a saucepan – for the amount mentioned above, the pot should be able to hold round about 3 litres, in ordner for the sauce not to boil over – and whisk.
Add and stir in the egg yolk.
Halve the vanilla pod, scrape the pulp with the back of a knife and give it into the milk.
Afterwards add the scraped vanilla pod, the cream and sugar to the sauce.
Unter ständigem Rühren die Sauce bei mittlerer Hitze zum Kochen bringen. Das Ganze so lange köcheln lassen, bis die Vanillesauce etwas zäher wird Let boil, while stiring continuously at medium heat. Simmer until the vanilla sauce becomes a bit thicker – but don't forget to stir time and again!
Remove the vanilla pod et voilà, there is your homemade vanilla sauce.
In my opinion you can not compare this custard with a purchased one – homemade simply is better. The vanilla bean is paramount, so don't save on the wrong things but shop for quality.
Treats that go well with vanilla sauce? How about those spicy mango strudels?
Greetings
Elena