December 12th, 2013
Wintry chestnut soup – Vistiting "foods made with love"
Once the month of December dawns, my anticipation rises to certain things that are typical of the Christmas season: Christmas markets, beautifully decorated shop windows and shops, the first snow and of course the Christmas baking. I am particularly pleased – how could it be otherwise with a food blogger 😉 – to the many Christmas goodies: Cinnamon – but that there are with me throughout the year – Baked apples, spiced biscuits, mulled wine, children's punch – yes, I drink it and even love – and chestnuts. Just chestnuts are special to me and I a lot of fond childhood memories.
Earlier, my mother once there was to buy the first (priced affordable) chestnuts, which always brought home. Many treat yourself to something just at Christmas markets, with us, however, they were cut together and then roasted. I always felt it was beautiful and somehow relaxing to broach the many Maroni and to talk with mom about this and that from everyday life.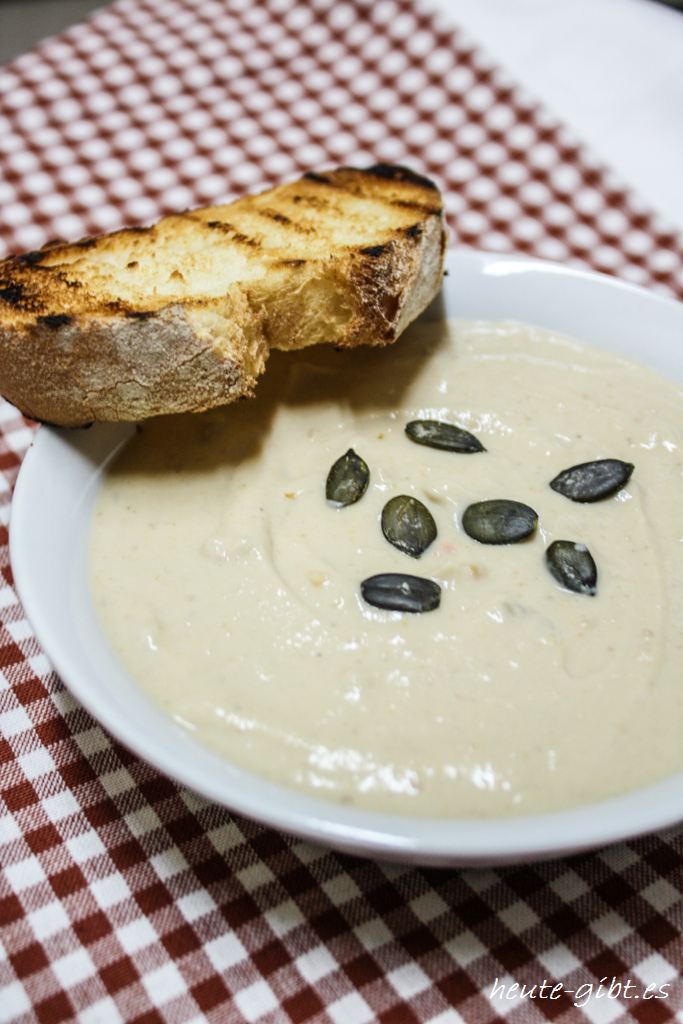 When I discovered the recipe of a chestnut soup, I had to try it necessarily. I was curious about the taste experience and I have to say that it's really worth. After a few improvements I find the soup really tasty and just on cold winter days a pleasure.
Da Andrea from "foods made with love" still looking for a hearty recipe for their advent calendar, I wanted to contribute necessarily this one. It is delicious and is suitable for example very good as an appetizer for Christmas dinner. Try it and thrilled you and your guest so 😉
>>>>TO THE RECIPE<<<<
All the best
Elena