December 12th, 2013
Wintry chestnut soup – Vistiting "foods made with love"
Once the month of December dawns, my anticipation rises to certain things that are typical of the Christmas season: Christmas markets, beautifully decorated shop windows and shops, the first snow and of course the Christmas baking. I am particularly pleased – how could it be otherwise with a food blogger 😉 – to the many Christmas goodies: Cinnamon – but that there are with me throughout the year – Bratäpfel, Spekulatius, Glühwein, Kinderpunsch – ja, ich trinke es und das sogar sehr gerne – und Maronen. Gerade Maronen sind für mich etwas Besonderes und ich verbinde damit viele schöne Kindheitserinnerungen.
Früher hat meine Mutter, sobald es die ersten (preislich erschwinglichen) Esskastanien zu kaufen gab, immer welche nach Hause mitgebracht. Viele gönnen sich so etwas nur auf Weihnachtsmärkten, bei uns hingegen wurden sie gemeinsam angeschnitten und anschließend geröstet. Ich empfand es immer als schön und irgendwie auch entspannend die vielen Maroni anzuschneiden und dabei mit Mama über dies und jenes aus dem Alltag zu plaudern.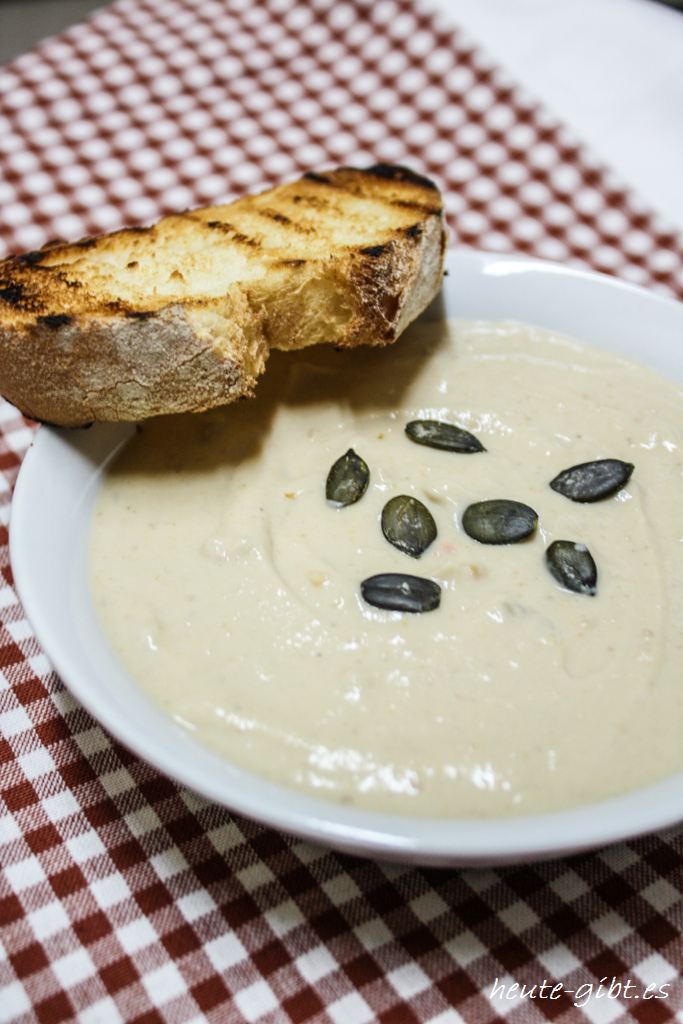 Als ich das Rezept einer Maronensuppe entdeckte, musste ich dieses unbedingt ausprobieren. Ich war gespannt auf das Geschmackserlebnis und ich muss sagen, dass es sich wirklich lohnt. Nach ein paar Optimierungen finde ich die Suppe richtig wohlschmeckend und gerade an kalten Wintertagen ein Genuss.
Da Andrea von "foods made with love" noch ein herzhaftes Rezept für ihren Adventskalender suchte, wollte ich dazu unbedingt dieses hier beisteuern. Es ist lecker und eignet sich beispielsweise sehr gut als Vorspeise für das Weihnachtsessen. Probiert es aus und begeistert euch und eure Gäste damit 😉
>>>>TO THE RECIPE<<<<
All the best
Elena