August 22nd, 2013
Plum muffins
Last week my mother in law's birthday and got us – to say my better half and me – one "Memories-of-France"-Basket Given. This fit in our opinion, quite well, since they spent a few days before a holiday in France. For the basket I also was able to Eiffel Tower Cookie Cutter inaugurate, I bought a few days earlier. It is so beautiful * swarm * and really great cookies are coming out here. Maybe you see him talk in action.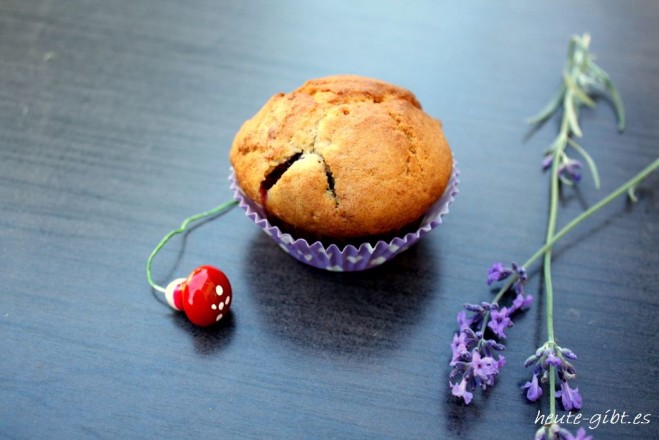 The plum tree in the garden of my parents this year is once again full of fruits, which is why we saw a whole bucket of them after the ceremony. Since I wanted to make it not only jam, but also something sweet in between, I decided to bake muffins. The new 12-muffin tin should be equal to celebrate with delicious plum muffins their debut. Honestly, I'm not a huge fan of plums, but these muffins taste me really well, as they contain one of my favorite spices: Cinnamon 🙂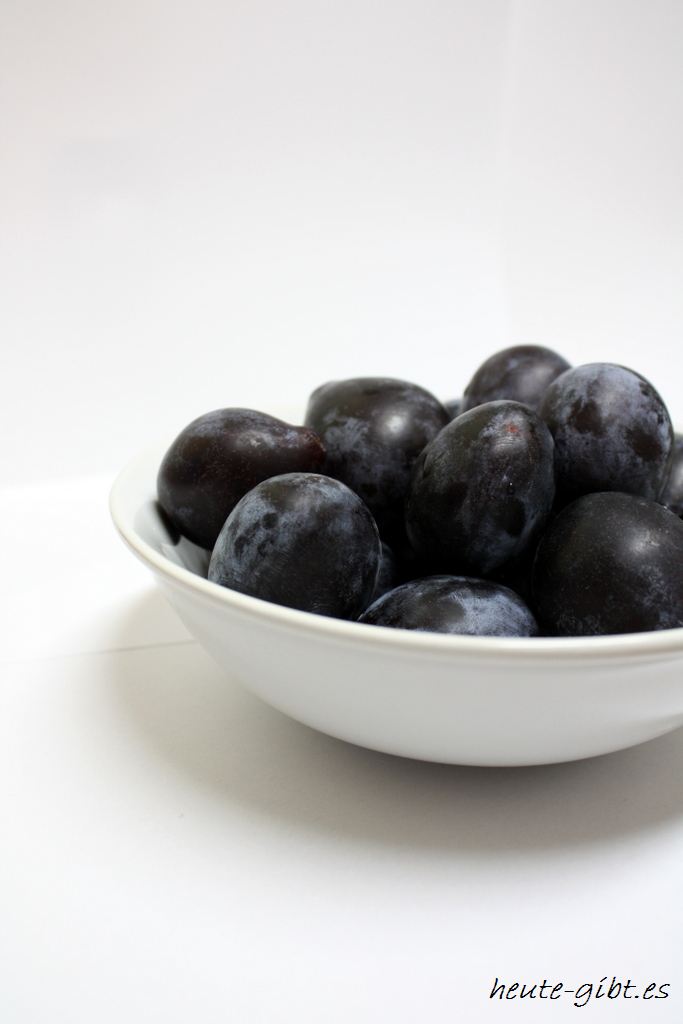 Here is the recipe to: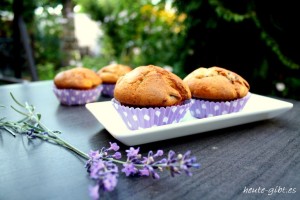 Plum muffins
Ingredients

: (für 12 Muffins)
100g sugar
125g Butter
3 eggs
75ml warme Milch
250g Mehl
1 Päckchen Backpulver
1 tbs. cinnamon
7-8 plums
Preparation

:
Sugar, butter and eggs until fluffy with an electric mixer.
Add the warm milk and mix well. not scare here when the butter should coagulate. This can happen, depending on the temperature difference. But this is canceled by the next step. So just make the recipe more 😉
Mix the flour with the baking powder and cinnamon mix, add to the liquid mass and stir to a smooth dough.
Preheat the oven to 180 ° C preheat.
Stone the plums, cut into small pieces and stir into the batter.
Pour batter into a well greased muffin tin.
Bake the muffins for about 25 minutes. Done 🙂
See the not great? I could immediately polish off what!
But now a little confession on my part: The finished muffins in the muffin cups that you see in the pictures, are created only after a second attempt. For I have not got the muffins for the first time from the muffin tin, since this was probably not greased enough. This all muffins are me broke after baking. Tasted they have indeed won, but such mishaps are just super annoying. Is just something else, otherwise if you use silicone baking pans instead of that metal.
The second time, it all muffins, healing done thanks to some extra fat in the dish on the plate. Fortunately, otherwise I probably would have thrown away the new form of frustration 😛
But enough annoyed at the end everything is again went well and my husband was able to celebrate twice over delicious muffins. Since it takes a breakdown in between sometimes in buying 😉
Dearest greetings
Elena